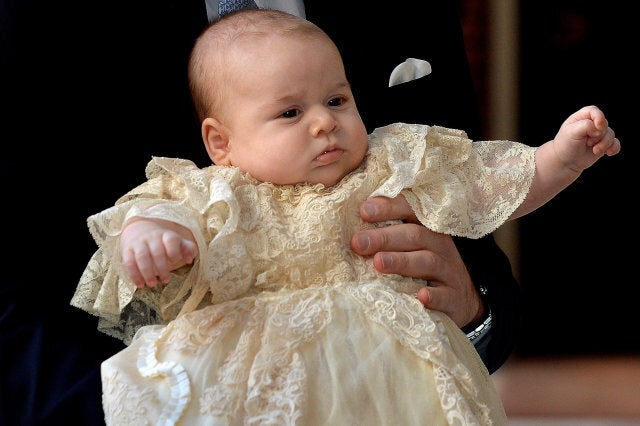 The Duke and Duchess of Cambridge have hired a Spanish 'supernanny' for Prince George.
'Hello' magazine says Prince William and Kate have chosen a nanny in her mid-thirties, who 'lives for her job" and has spent at least the past 20 years studying and working in the UK.
​Meanwhile, the Daily Star published photographs of what it said was Prince George out and about at the weekend with a childminder and a bodyguard.
The photos showed a woman and a man pushing a navy blue pram around Hyde Park last week. The paper said the pram was carrying the Royal prince while his parents holidayed in the Maldives.
Could that woman be the nanny 'Hello' refers to?
One of her friends told the mag: "She has worked with other prominent high-society families in the past. It was from there that the Cambridges heard of her and hired her.
"She is not married and doesn't have a boyfriend as her life is totally dedicated to the family she is working with. She is known for being totally professional - married to the job."
The royal couple jetted off to the Maldives, ahead of a three-week tour of Australia and New Zealand.
But they have come in for criticism for leaving their son behind in the care of Kate's mother Carole Middleton. Some branded the couple 'insensitive' and 'frivolous'.
Since George's birth last July, the couple had relied heavily on the Duchess's mother for help with childcare, and also employed the Duke's former nanny Jessie Webb, 71, on a part-time basis.