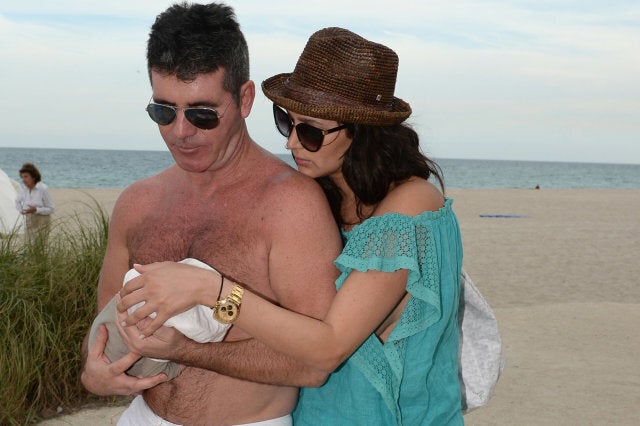 It comes with alloy wheels modelled on Aston Martin's £1.2million One-77 coupe and ultra-comfortable air-ride suspension.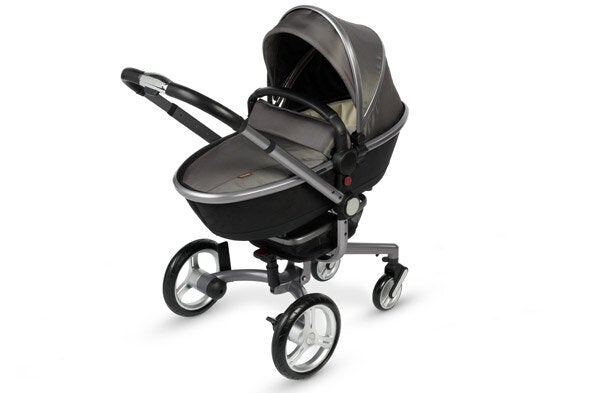 Made in partnership with UK firm Silver Cross, which made buggies for Prince Charles and Prince William, it also features a leather-trimmed push bar and is lined with Italian suede.
Just 800 models have been made and are branded with the James Bond car-maker's logo.
Harrods describes it as 'the world's most outstanding contemporary baby travel system', and says it 'cocoons and protects like no other'.
A source close to the X Factor boss told The Sun: "Simon is used to enjoying ultimate luxury wherever he goes and of course he wants the same for his son. It really is a case of like father, like son."
Simon recently revealed he is enjoying bonding with Eric but has not yet changed a nappy.
He said: "I haven't gone near one yet. My house is chaotic but it's great fun."
Read the Parentdish review of the 'designed to appeal to dads' £2,000 buggy here.