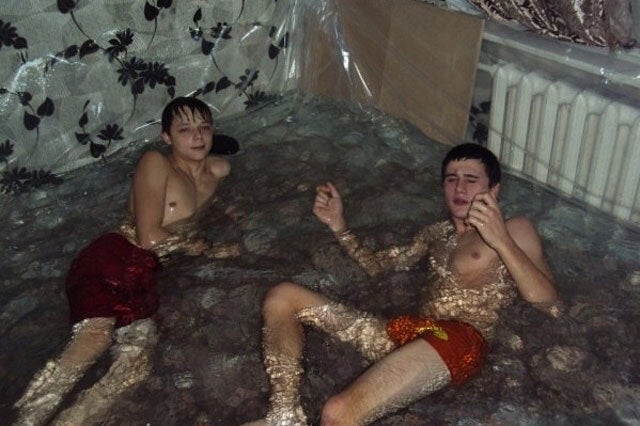 A couple of teenage friends came up with a way of beating the heatwave without leaving their home – by turning their living room into a swimming pool!
The boys covered the carpet, furnishings and electrics with polyethylene film and tape and then filled it up with water to create a fully-functioning indoor swimming pool.
The duo took the drastic action after days of soaring temperatures in Moscow where they live.
Photos of the boys having a splashing time in their homemade pool have gone viral after being posted on social media websites.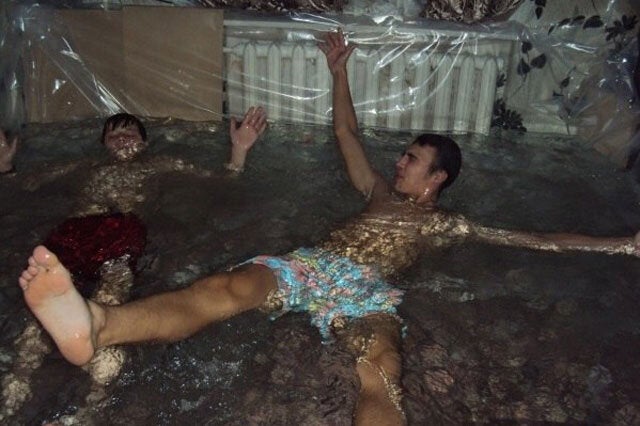 But despite the boys' creativity, shocked web users have been quick to criticise their actions.
One said: "This is not going to end well. The amount of water in there and the sheer weight/volume is going to cause serious problems."
Another said: "How exactly do they expect to get rid of all of that water. I hope they have insurance!'
Killjoys added that the polyethylene wasn't strong enough and could easily tear, potentially causing chaos for neighbours.
Warning to parents of sweaty teens: Hide the cling flim and hosepipe.