Calling all festival goers! It's time you chucked out that can of dry shampoo and made room this brand new festi essential.
It's not often I'd so wildly sing the praises of a tube of gel, but Dr Pawpaw Original Balm is nothing short of a wonder product. No, really.
Flagged as a lip hydrator this balm is made in the UK with all natural ingredients and comes in a handy 25ml (AKA handbag size) tube.
While it will surely banish even the driest of lips you can also use it on cracked heels, elbows, as a hand cream, as a conditioning treatment, to treat skin irritations and as a finishing product for your hair - it's also great at taming my unruly eyebrows.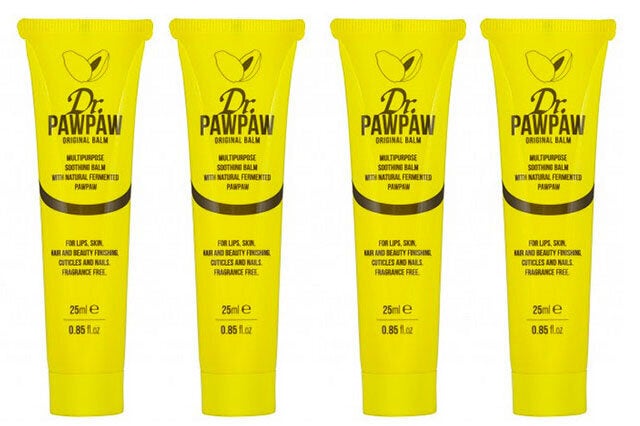 When it calls itself a multi-purpose product it really really means it.
If that's not enough for you its main ingredient, fermented pawpaw from the Carica Papaya plant, has been found to have natural healing qualities and is believed by many to be one of if not the finest natural medicine. It's fragrance free, made in the UK and once I used it I never knew how I lived without it.
With an average review rating of 4.93 stars out of five on the brand's official website, I'm not the only one whose fallen head over no-longer-cracked heels for this all purpose product.
Big enough to last you months and small enough to carry around in your handbag, the £6.95 price tag is more than reasonable.
Just weeks ago I had an irritated patch of skin on the back of my neck (turns out I'm allergic to all non silver or gold jewellery - what a nightmare for my bank balance!) but after applying a pea-sized blob to the area once a day, the patch has disappeared.
Without getting all gushy on you, I couldn't recommend it more. And if it's a toss up between this and dry shampoo in your festival rucksack, pick the former - you won't regret it.
Dr Pawpaw Original balm is available online for £6.95. Get yours here.