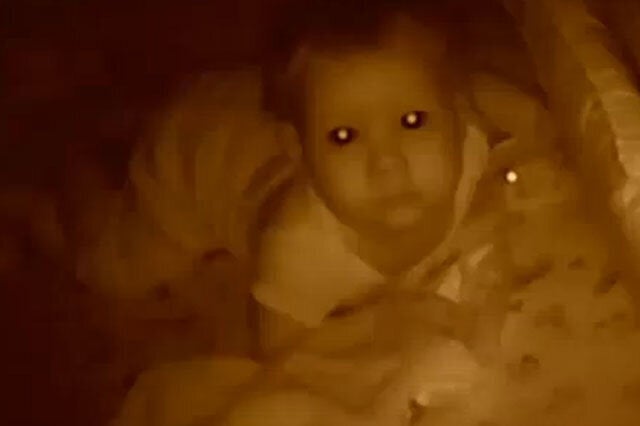 A couple listening to their 10-month-old daughter sleeping on a monitor were horrified when they suddenly heard a strange man's voice shout: "Wake up baby."
Heather and Adam Schreck quickly realised the baby monitor had been hacked. Not only was the man able to access their home vocally, but even more scarily he had been watching their baby in her cot and changing the camera angles attached to the monitor.
The couple, from Cincinnatti, Ohio, were first alerted when they checked on baby Emma by looking at their smartphone, which streams the camera feed from the monitor that sits above the baby's crib.
Heather saw that the camera was moving erratically, when it is only meant to move if following the child or someone else walking about the room.
Heather told