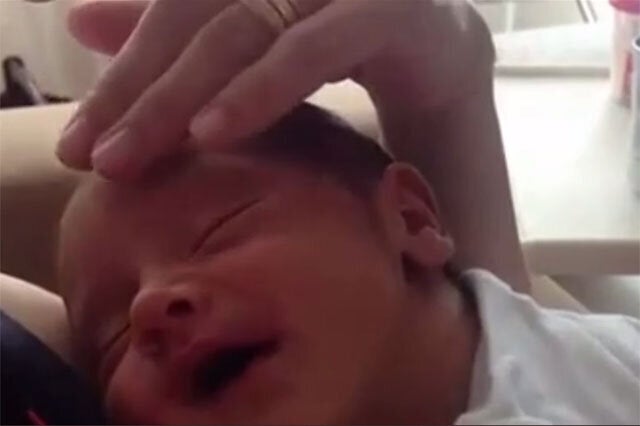 You'd have to have a heart of stone not to smile when you see this baby's unbelievably cute reaction to having a cuddle with mum.
When mum strokes her thumb along the newborn's face, he pulls the most adorable toothless grin we've ever seen.
The clip seems to have originated in Russia, and has already racked up over 500,000 views and dozens of comments applauding the clip as 'beautiful' and 'perfect'.
The title of the video translates as 'Happiness has conquered the internet'.
After some of the sad, shocking or downright weird content we see online every day, we've got to agree that a video like this is a perfect palate cleanser of pure joy.