A 26-year-old woman has died from cervical cancer after she was denied a smear test at the age of 24 on the grounds of being too young, her husband claims.
Dawn Weston was experiencing severe back pain (one of the symptoms of cervical cancer) when she initially visited her GP in December 2012.
She was not offered a basic smear test at the time, apparently because she was considered too young to be at risk.
Dawn's husband Dan is now is now campaigning to have the screening age for cervical cancer lowered from 25.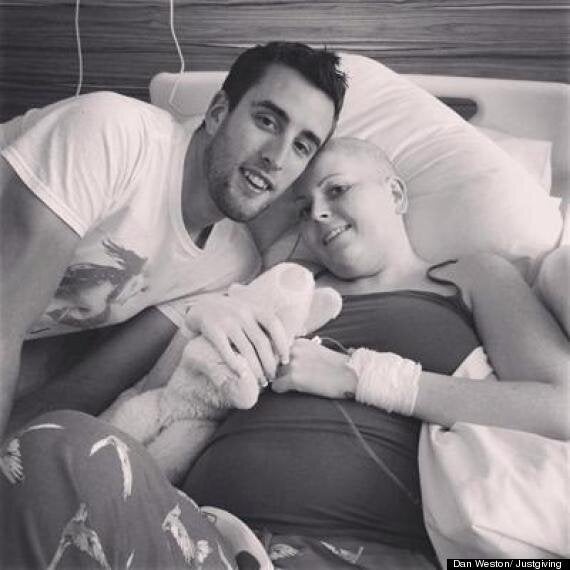 Speaking to The Metro, Dan said it took weeks for doctors to agree to test Dawn, and although she immediately began receiving internal and external radiation when she was diagnosed in February 2013, treatment was "too late."
"It was one of Dawn's dying wishes that we try and get the age limit lowered to help other young women," Dan added.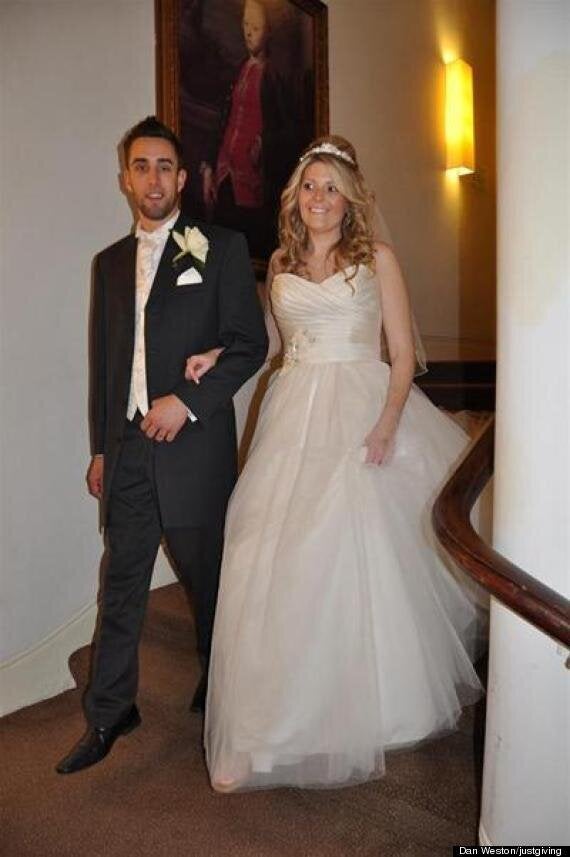 Dan and Dawn got married three days before she began chemotherapy
In England, Wales and Northern Ireland, women between the ages of 25 and 64 are screened for cervical cancer. Between the ages of 25 and 49 you have screening every 3 years. Between 50 and 64 years you have screening every 5 years.
The laws are different in Scotland though, where women between 20 and 60 years are invited for screening every 3 years.
Following her death, a petition named Sophie's Choice requesting the smear test age be lowered to 16 was was set up by Sophie's friend Pamela Keelan. It received over 300,000 signatures before it closed. Both Dawn's and Sophie's deaths raise questions about whether the current system for detecting cervical cancer needs changing.
Earlier this year, Labour MP Alison McGovern showed her support for lowering the age of standard cervical cancer screenings during a debate in parliament.
She said the NHS needed a "change in culture" and needed to "listen to young women."
"There are lots of forces in society that are set up to undermine young women. Please let's not have the NHS be one of them," she added.
Cervical screening is not a diagnostic test for cancer - it is designed to identify abnormal cells that may one day lead to cancer.
According to Cancer Research UK, the reason cervical cancer screening is not offered to women under 25 is because changes in the cervix are quite common in younger women, meaning screening young women can lead to unnecessary treatment and worry.
Speaking to HuffPost UK Lifestyle, Robert Music, chief executive of Jo's Cervical Cancer Trust, says if girls under 25 think they are experiencing cervical cancer symptoms, they should still seek help.
"It is crucial that women see their GP straight away if they are suffering symptoms. For women who present with abnormal bleeding, the most common symptom of cervical cancer, there is an NHS pathway for GP's to follow which aims to result in a faster route to diagnosis.
"There is still a need to encourage a greater awareness of the symptoms for cervical cancer amongst women of all ages so that they can be diagnosed early, reducing their level of treatment and improving their chance of survival," he says.
Since 2008, teenage girls have been offered the HPV vaccine, usually in secondary school. The vaccine immunises women from the majority of high risk strains of HPV.
Robert says: "Uptake for the vaccine is high and researchers have said that if this continues we could see a two thirds reduction in cervical cancer incidence in women under 30 by 2025."
Jo's Cervical Cancer Trust say as a charity, they are "deeply concerned about the decline in cervical screening uptake across all ages and the rise in incidence of the disease."
The charity want to encourage all women who are eligible for smear tests not to delay when they are invited.