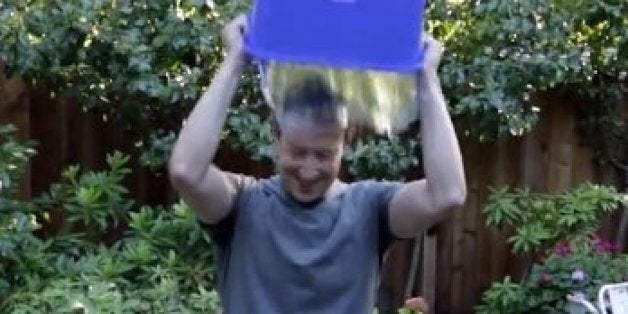 Tech billionaires and politicians are dunking themselves in ice water, for charity.
It's sort of like Neknominate, but for the masters of the universe.
The latest to join in the craze -- started to promote the search for a cure for ALS, or Amyotrophic lateral sclerosis -- is Facebook squillionaire Mark Zuckerberg who posted the following video on his page, which has since been Liked 150,000 times.
(Oddly the idea of the challenge is that if you don't do it, you have to donate money to the ALS Association. Presumably given the wording below, and the fact he appears to be a generous chap, Zuckerberg is donating anyway.)
Zuckerberg in turn has challenged Bill Gates, Sheryl Sandberg and Reed Hastings to do the same. If Bill Gates gives in to the pressure and decides to drench himself with a potentially lethally cold bucket of water, we'll let you know.
Popular in the Community