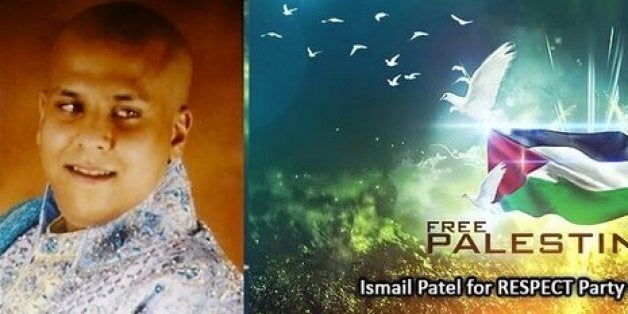 A senior Asian Ukip member has sensationally quit after claiming he suffered online racial abuse from within Nigel Farage's party.
Patel has claimed that he had been involved in online spats with other party members, specifically regarding the Israeli operation in Gaza.
Patel, who was being assessed as a potential Ukip parliamentary candidate in May's General Election, claims he defected to Respect after had been told by Ukip not to talk about the conflict between Israel and Hamas - claims the party has denied.
The former Ukip member, 26, said he complained to Ukip bosses about the abuse he received, but said that party officials did not take action, the Leicester Mercury reports.
He told the newspaper that when he joined Ukip they welcomed him "with open arms."
"As a young Muslim man, I was the kind of person they wanted," he said.
He added that while at first he "bit his tongue" over the "petty racism" he encountered within the party, that "there are still some bad apples in the party."
Patel dismissed the report as "nice lies."
"I feel special now," he wrote on Facebook, "carry on but be warned when the real truth it out then you will look like clowns!"
Ukip told the Leicester Mercury it was unable to substantiate Patel's complaint with the evidence he initially provided – two screen shots.
But Patel, who was pictured onstage with party leader Nigel Farage at Ukip's multi-racial event earlier this year, defected to Respect last week before an inquiry was complete, the party say.
Ukip's national press officer Gawain Towler told the Leicester Mercury that the abuse Patel suffered "was really nasty."
"I was gobsmacked when I saw it," he said. "But with what Ismail originally sent us it was not clear who was responsible."
Sanya-Jeet Thandi, a 20-year-old LSE student, joined the party when she was 18 and became one of the faces of the party's youth organisation.
But she dramatically accused the party of "racist" cynicism earlier this year and said the party had changed beyond recognition from when she joined. '
"This anti-immigrant campaign undermines Ukip's claim not to be a racist party. They are turning the election into a game of 'us' and 'them'," she said at the time.
"The direction in which the party is going is terrifying: Ukip has descended into a form of racist populism that I cannot bring myself to vote for."
Popular in the Community