The woman dubbed the Hackney Heroine for standing up to rioters in 2011 has announced she is stepping down from the race to be Liberal Democrat president over the party's "Neanderthal views on diversity".
Pauline Pearce, 48, posted a video statement on her Facebook campaign page accusing the party of "underhand racism" and claiming senior party figures would not support her because of her criminal record. She said she would remain in the party but was resigned to remaining "the token person who sits and smiles in the background" rather than being able to take on prominent roles.
The party said it was saddened by the decision and would look into her claims "as a matter of urgency". Announcing her decision, the grandmother thanked those who had been "willing to put their necks on the line" to support her bid to take over the high-profile role when MP Tim Farron's term expires at the end of the year.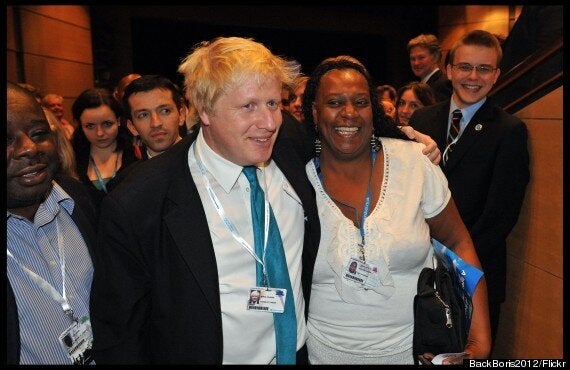 Pauline Pearce has quit the Lib Dems
But she added: "Sadly the Liberal Democrats, like all political parties, need to look again at their too often Neanderthal views on diversity, inclusivity and accessibility."
In 2011, the grandmother gained overnight fame as footage emerged of her standing her ground as violence escalated around her in Hackney, east London, and berating a gang vandalising a building.
She was filmed shouting: ''I'm ashamed to be a Hackney person because we're not all gathering together and fighting for a cause, we're running down Foot Locker and thieving.''
In the Facebook video she complained: "I have always promoted the party as being the party of second chances. But since my running for president I have realised this party really is not quite what I thought it was when it comes to diversity and being inclusive."
She said she had been "patronised" over her inexperience and been "ridiculed for my past, as being an ex-convict".
"I have never hidden the fact I was involved in gangs and I had a criminal record but that's what makes me the woman I am today because of the honesty and coming clean with the media and with people I have dealt with in and around the community.
"I feel quite hurt and let down by this because I always felt the Liberal Democrats had my back but I realise that they do have your back until you are going for a prestigious position within the party. People out there that feel that they are diverse, that feel they are not at all racist. But it is what I would call underhand racism where you feel that people are not quite able to step up to the mark."
She went on: "There are a lot of little things that have amalgamated into a big thing, even down to the point where there are some quite prestigious people in our party who feel that they cannot back me because of my criminal record. If you cannot turn to people who are saying they believe in second chances without finding out that they actually don't, it's quite a devastating situation to be.
"So at the moment, not knowing quite were I fit in the party, I have still decided to remain a Lib Dem because I believe in a lot of the Lib Dem values and policies so I will stick with them right to the end."
A Lib Dem spokeswoman said: "The Liberal Democrats are saddened to hear that Pauline Pearce will no longer be standing for Party President. She is a tireless activist and extremely well-respected within her community.
"We are upset that Pauline feels she has been subjected to discrimination and prejudice, as this behaviour is the opposite of the values of equality and respect we embrace and pride ourselves on as a party. We urge Pauline to report what she has experienced and will look at her concerns as a matter of urgency."