Body armour and counter-explosive equipment are among high-tech items being considered as part of a shipment of military hardware to be sent to Iraq to bolster out-gunned anti-IS forces. Cameron said it was "hardly surprising" that voters were wary of any re-engagement in the country, more than a decade after the US-led invasion which ended in the present chaos.
But while it was right not to "send armies to fight or occupy", he wrote in the Sunday Telegraph, the threat posed by the Islamists was so great that some military intervention was fully justified. If IS succeeded in creating a wide-ranging caliphate encompassing several countries across the region "we would be facing a terrorist state on the shores of the Mediterranean and bordering a Nato member.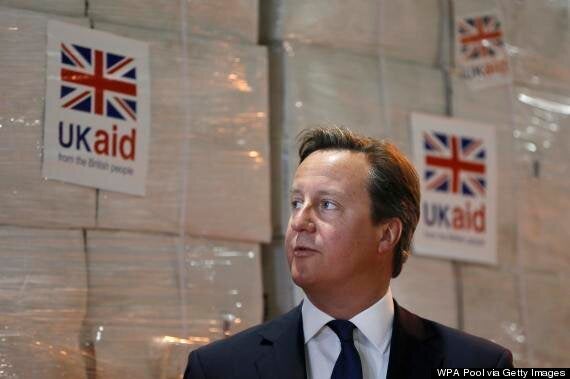 British Prime Minister David Cameron visits a UK Aid Disaster Response Centre at Cotswold Airport
"This is a clear danger to Europe and to our security," he wrote. "It is a daunting challenge. But it is not an invincible one, as long as we are now ready and able to summon up the political will to defend our own values and way of life with the same determination, courage and tenacity as we have faced danger before in our history. That is how much is at stake here: we have no choice but to rise to the challenge."
The continued threat was underlined by reports of a fresh massacre of members of the Yazidi religious minority at the hands of jihadists despite continued US airstrikes against militant positions. Officials and eyewitnesses said 80 men were killed and their wives and children abducted.
American warplanes are also involved in a push by Kurdish forces to retake the strategically-important Mosul dam. The UK has deployed an RAF Rivet Joint spy plane to the skies above northern Iraq as well as Tornado aircraft to monitor the situation as part of the international humanitarian mission.
A small number of Chinook helicopters are on standby in Cyprus for possible deployment and Britain has delivered weapons supplied by several Eastern European countries. Up to 8,000 cooking sets for some of the estimated half a million refugees in camps in Dahuk province were flown into the region earlier in the latest UK aid drop.
EU foreign ministers yesterday gave their joint approval to the supply of arms to the Kurds and the UK is now working on the details of what they require. Cameron said he will shortly appoint a special representative to the Kurdistan Regional Government to help co-ordinate the growing assistance.
"I agree that we should avoid sending armies to fight or occupy," he wrote. "But we need to recognise that the brighter future we long for requires a long-term plan for our security as well as for our economy. True security will only be achieved if we use all our resources - aid, diplomacy, our military prowess - to help bring about a more stable world.
"Today, when every nation is so immediately interconnected, we cannot turn a blind eye and assume that there will not be a cost for us if we do."
He went on: "The creation of an extremist caliphate in the heart of Iraq and extending into Syria is not a problem miles away from home. Nor is it a problem that should be defined by a war 10 years ago. It is our concern here and now. Because if we do not act to stem the onslaught of this exceptionally dangerous terrorist movement, it will only grow stronger until it can target us on the streets of Britain."
Story continues below the slideshow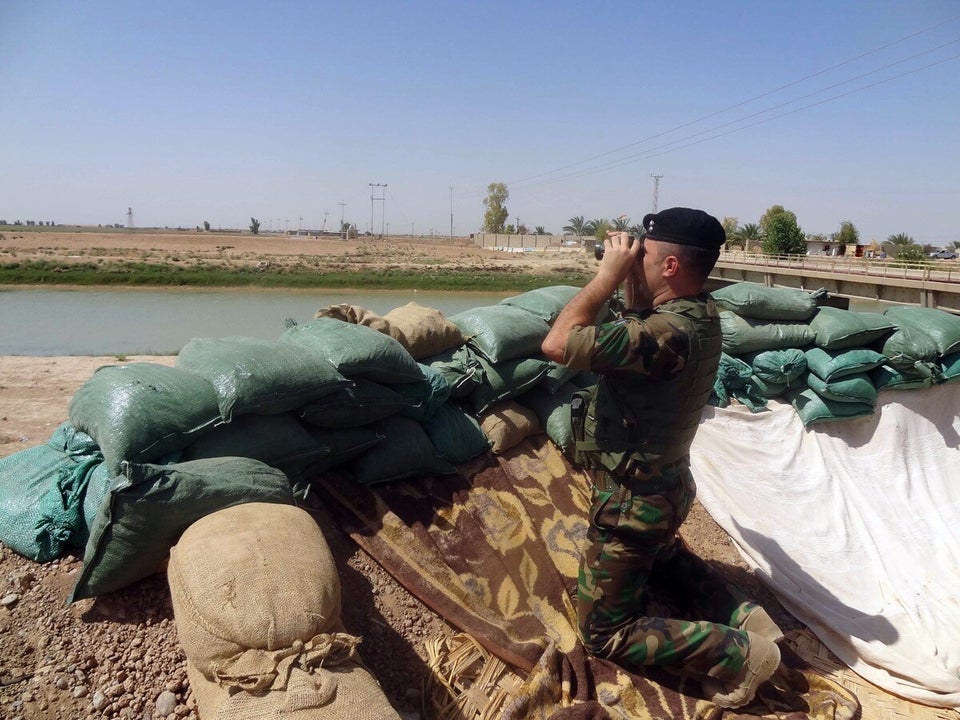 Iraq unrest
A United Nations Security Council resolution aimed at disrupting the terrorists' flow of finance and recruits - adopted unanimously - was part of a "broader political, diplomatic and security response".
Cameron also took out IS supporters at home - warning that anyone "walking around with Isis flags or trying to recruit people to their terrorist cause" would be arrested. "We are a tolerant people, but no tolerance should allow the room for this sort of poisonous extremism in our country," he said after talks with Metropolitan Police Commissioner Sir Bernard Hogan-Howe.
Almost 50 IS-related videos were among 28,000 pieces of terrorist-related material taken down from the internet, he added. Cameron said he hoped for a "new start" in Iraqi politics as newly-appointed prime minister Haider al-Abadi seeks to form an inclusive administration that will unite behind opposition to IS.
And he promised a concerted diplomatic push to secure the support of countries such as Saudi Arabia, Qatar, the UAE, Egypt, Turkey "and even perhaps Iran" to effort to counter the extremists.
But he warned that he expected it to be a threat the world would be "fighting for the rest of my political lifetime" as IS pursued was "single-minded, determined and unflinching".