In the mood for a delicious Mexican meal today? Why not try out a yummy flour tortilla dish: from taco to enchilada, there are plenty of tasty, healthy and easy-to-make choices for a family-friendly lunch or dinner. Now, do you know the difference between a burrito and gordita?
A staple in Mexican dishes, tortillas (whether flour, whole wheat or corn) are the perfect base for a variety of fillings, from meats and cheeses to seafood and vegetables and even sweet delights (like cinnamon tortilla chips with a creamy maple dip - yum!).
Tortillas are a healthy alternative to bread in sandwich wraps, make a great pizza base to top with cheese and veggies and are ideal for dipping into salsa or guacamole.
They're also a must-have for quick and easy entertaining: whip up some speedy, cheesy nachos, team tortilla chips with your favourite guacamole dish or fill soft tortillas with rice, beans and vegetables before wrapping them up to make tasty burritos.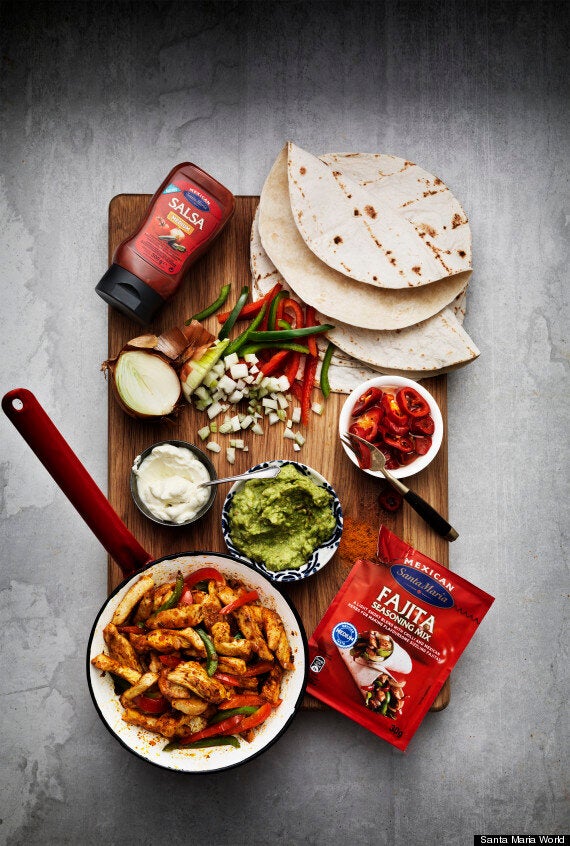 Some dishes are better suited to different types of tortilla, one of our favourite ways to eat corn tortillas is in an enchilada. A classic Mexican dish, enchiladas are rolled tortillas typically stuffed with meat (like chicken or pork), cheese or vegetables and covered in a tomato and chilli sauce before being baked into gooey deliciousness in the oven.
Get the authentic flavour (without slaving all day in the kitchen) with a little help from Santa Maria's Enchilada Seasoning Mix, which teams traditional Mexican herbs like oregano and coriander with a chilli blend from guajillo and chipotle chillies. Check out the recipe below for scrumptious-tasting, quick enchiladas in four simple steps.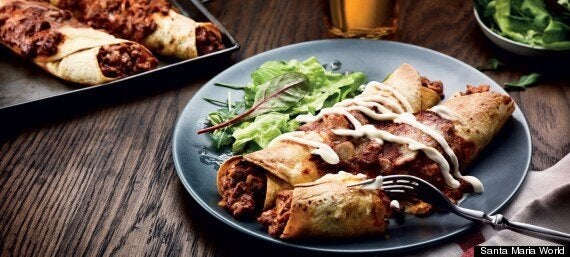 A classic Mexican dish with a rich tomato, herb and chilli flavour.
500 g lean mince or chicken strips
1. Preheat the oven to 200°C/Gas mark 6. Fry the mince (or chicken) in the oil until browned, lower the heat.
2. In a bowl, mix together the tomato passata, water, Enchilada Seasoning Mix and half of the cheese. Pour half of the sauce over the meat and simmer for 2 minutes stirring occasionally.
3. Put the meat in the centre of each tortilla. Roll up pancake style and lay side by side, seam side down, in a greased oven proof dish. Pour over the remaining sauce and sprinkle with the rest of the cheese.
4. Place the enchiladas in the preheated oven and bake for approximately 10-15 minutes, until piping hot.
Don't miss our gallery of fabulous flour tortilla ideas below for meal inspiration for every day of the week.