Melissa George has explained the reasons behind her public meltdown live on air on Australian breakfast television two years ago, claiming she overheard television staff calling her "an Aussie b*tch".
The Aussie actress, who has made her name in a series of international hit shows after her breakthrough role in 'Home and Away' has told Sunday Life magazine that she overheard staff on The Morning Show planning to focus discussion only on her role in the home-grown soap, rather than her more recent projects which she had come on to promote.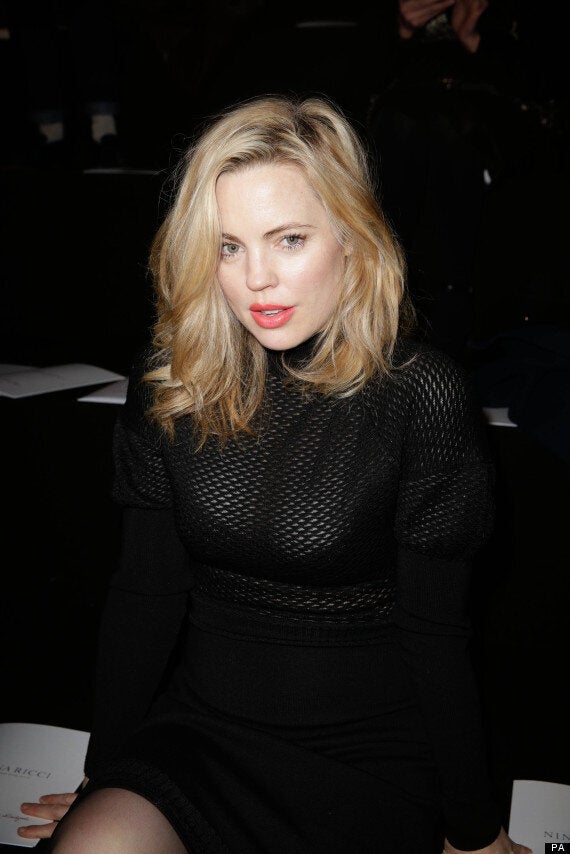 Melissa George has complained about her treatment by Australian Television Network Seven staff
She claims in the magazine, "I overheard before I went out on stage, 'Let's not talk about Hunted or The Slap or anything, because they're not our network. Let's have the Aussie b*tch promote Home and Away.' I thought, 'You're really going to do that? Really?'"
The Morning Show's spokesperson has denied the accusation, telling News.com.au: "We're at a loss on the claim as it did not happen."
At the time, the TV crew professed themselves surprised by Melissa's froideur, with the producer claiming afterwards she thought it was some kind of prank.
he Aussie actress threatened to walk off the set if hosts Larry Emdur and Kylie Gillies made mention of the character that made her a star, Angel Parrish.
"She kept saying she's had so many bigger roles since Home And Away that it was offensive to talk about it - she even said she'd send Seven an invoice because she inadvertently promotes it through the media," an insider told Sydney's Daily Telegraph at the time.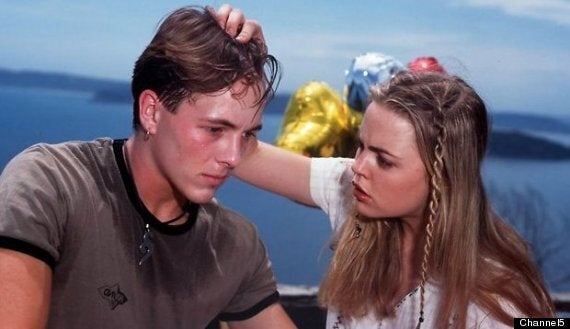 Melissa George with co-star Dieter Brummer in longrunning Aussie soap 'Home and Away'
Since her time on 'Home and Away', Melissa George has found success Stateside in 'Friends', 'Alias' and 'Grey's Anatomy' and in the UK in 'The Hunted'.
"I don't need credibility from my country any more, I just need them all to be quiet," she said in a later interview.
"If they have nothing intelligent to say, please don't speak to me any more. I'd rather be having a croissant and an espresso in Paris or walking my French bulldog in New York City.
"I've never spoken out about it because I have to be the loyal good Aussie, who goes away and comes home.
"But I'm a really hard-working woman and people have to respect me for what I've done … my next call will be to 'Home And Away' to ask them to pay me because nobody does more promotion for that f … ing show than me."
She later clarified that her favourite bakery was, in fact, in Surry Hills, in Sydney, but she added in a tweet her frustration at being identified only for her long-ago role.
"It's not about mentioning the past," she said. "It's about ONLY mentioning the past. Like we failed and did SO badly for the past 20 years."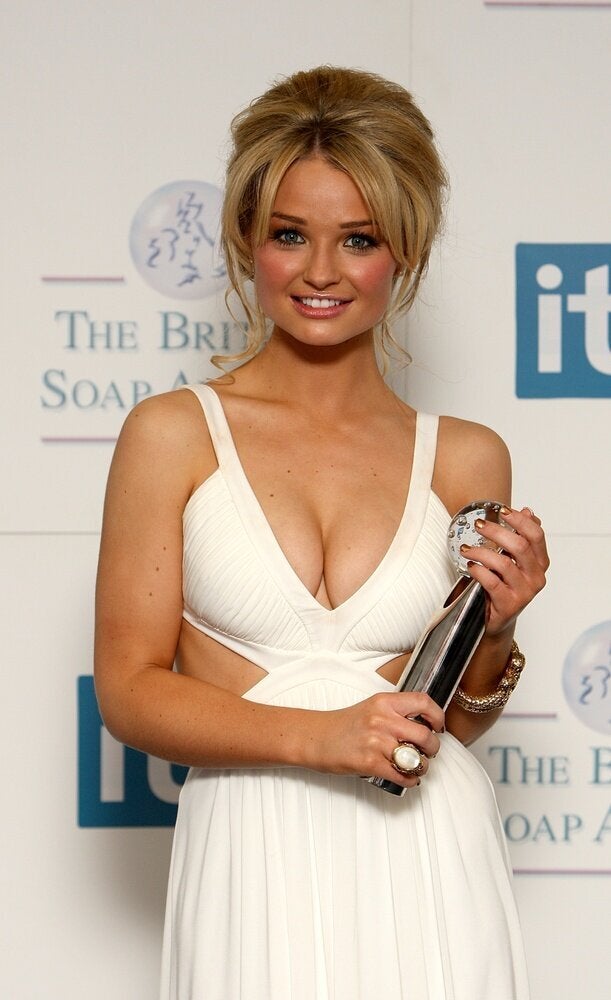 Sexiest Ever Soap Stars
Popular in the Community