We're used to seeing Mark Strong reliably propping up the back four in umpteen films ('Zero Dark Thirty', 'The Young Victoria', the upcoming 'Kingsman: The Secret Service') and in full-bloodied villainy ('Sherlock Holmes') but he finally steps into a lead role in the psychological thriller 'Mindscape'.
WATCH ABOVE: Mark Strong on assuming leading man status
In 'Mindscape', Mark stars as a 'memory detective' John, whose profession is based on his ability to enter people's minds. When he takes the case of a brilliant but troubled teenage girl, he must determine whether she is a sociopath or a victim of trauma. And as their sessions continue, events around them take on a life of their own.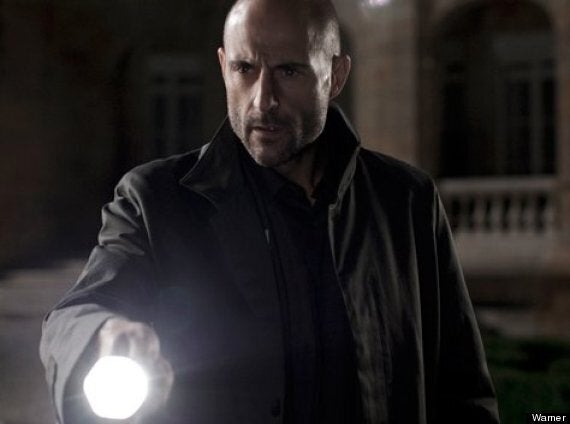 Mark Strong is 'memory detective' John in this psychological thriller
Mark Strong stars with Brian Cox ('The Bourne Identity') and Taissa Farmiga ('American Horror Story') in this bone-chiller, with a classic twist.