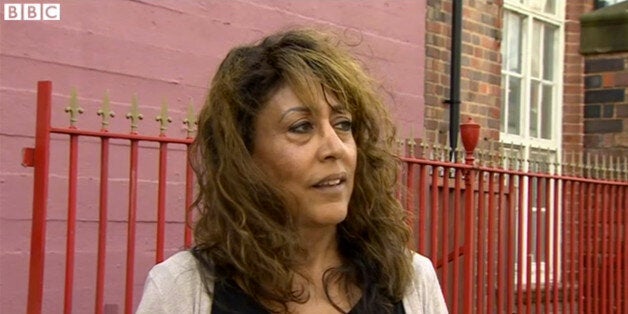 The former headteacher of a school caught up in the alleged "Trojan Horse" extremist Muslim takeover plot has returned to her old post.
Bhupinder Kondal resigned as principal of Oldknow Academy in January two months before the allegations first broke, but today she said it was "marvellous" to be back at the Birmingham school.
A new trust has taken over at the Small Heath academy, after the previous board resigned following the Department for Education's (DfE) decision last month to terminate the school's funding.
Incoming trust chairman and city councillor, Dr Barry Henley, has invited back Ms Kondal - who claims she was pressured into originally leaving by the previous governing board.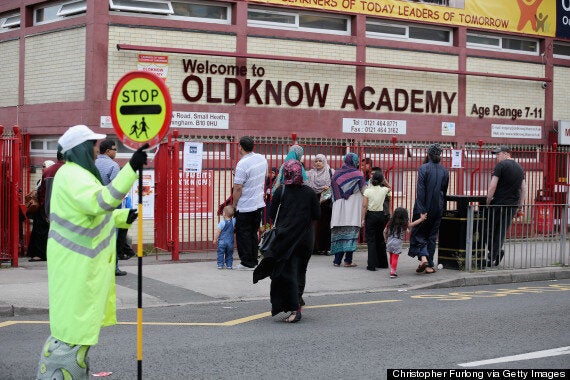 Oldknow Academy: Caught up in the alleged "Trojan Horse" extremist Muslim takeover plot
Dr Henley said: "Oldknow has previously been an outstanding school under Bhupinder Kondal and my colleagues and I will ensure that it will be again."
Ms Kondal said: "To be back doing the job I love is marvellous, but it has been a long and hard battle fought with and by my union, the National Association of Head Teachers (NAHT).
"The pressures outlined in the 'Trojan Horse' letter are very real and it mustn't be allowed to happen again.
"I am happy now to be able to focus on the children and work with the new governors to welcome everyone for the new term and put this behind us."
The DfE said Schools Minister Lord Nash "has indicated he will reverse his decision to terminate the funding agreement", subject to the new trust board's improvement plans for the school.
Meanwhile the NAHT said more city heads could be reinstated, with 28 cases currently being reviewed.
The "Trojan Horse" allegations triggered four separate investigations into 21 city schools.
In the last of those inquiries, commissioned by the DfE, the former head of counter terrorism at the Metropolitan Police Peter Clarke concluded there was "clear evidence" of a clique of influential people endorsing or failing to properly challenge extremism in some Birmingham schools.
After publication of that report in July, Education Secretary Nicky Morgan announced a new education commissioner would work with Birmingham City Council over the issues raised by the allegations.
That appointment is expected to be finalised in September.
Separately, the former head of the civil service Sir Bob Kerslake is to carry out a review of the way the city council is run with his report due later in the year.
Popular in the Community