'Swing Copters'. Remember the name. Because it's the latest app from 'Flappy Bird' creator Dong Nguyen ,and he's planning to ruin your life all over again.
The game's objective is as devilishly simple as his $50k-a-day megahit. Simply avoid crashing by tapping on the screen. This time though you're tapping to go left or right, not up or down.
As if that wasn't enough Nguyen has thrown in some rather pesky new obstacles including swinging hammers which should aim to keep you on your toes.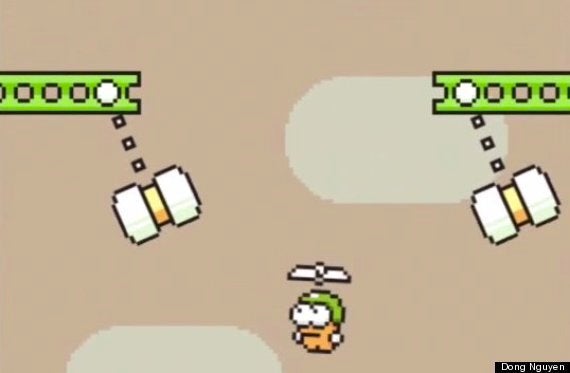 The game will be free to download on iOS and Android when it's released on August 21, however you can pay 99p to have all the ads removed if that stuff really bugs you.
Flappy Birds, Nguyen's first creation made its big comeback on the Amazon App Store as Flappy Birds Family, a multiplayer game which would run on the Amazon Fire TV set-top box.