Vogue's September issue - the biggest of the year - features the first non-white non-celebrity model since Naomi Campbell graced its cover in 1989. In other words, 25 years.
The main cover shows three models - Cara Delevingne, and Karlie Kloss and non-white model Joan Smalls.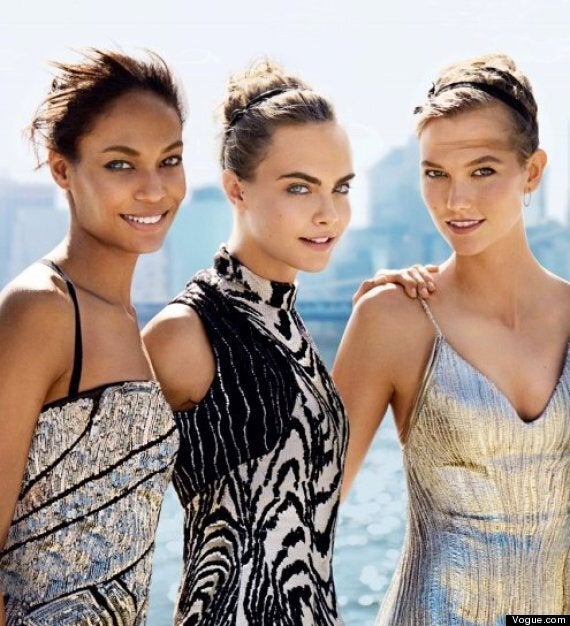 The trifold cover of the issue shows nine models, including non-white models Joan Smalls, Imaan Hammam and Fei Fei Sun.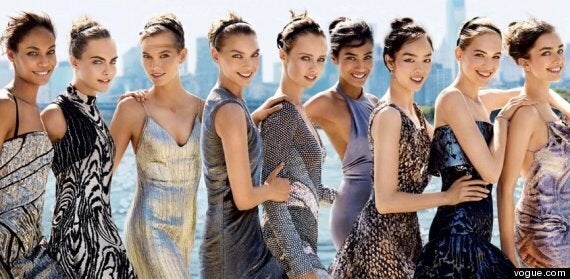 It's hard to believe US Vogue has only had two non-white people on its famous September cover in the past - Naomi Campbell in 1989 and Halle Berry in 2012.
But according to Vogue, Naomi Campbell has said she believes racism in the fashion industry is becoming less dominant.
"Giorgio Armani used four models of colour in his show, and a model of colour opened his show, which is something that I haven't seen in a very long time.
"We don't want this to be a trend, that designers begin using models of colour just because we are raising our voices.
"We hope they will keep doing it and we're going to keep raising our voices until they do. It's a long-term plan," she reportedly said.