Sahar Mosleh and Maryam Iranfar – who are expecting their first child together – kissed and embraced as French Algerian Ludovic-Mohamed Zahed officiated the ceremony, earlier this month during Stockholm's Pride celebrations.
The women, whom are both Muslim, were married in a civil ceremony in accordance with Swedish law four years ago, but they are believed to be the first lesbian couple to have been publicly blessed in such a way, Swedish news channel SVT writes. Sahar Mosleh (right) and Maryam Iranfar had their wedding blessed at Stockholm's Pride celebrations earlier this year
Maryam, who is heavily pregnant, and Sahar, who suffers from congenital brittle bones, met nine years ago online.
Ahead of the blessing, they spoke to Dn.Se about their relationship. Imam Ludovic-Mohamed Zahed officiated over the ceremony
"Many take for granted that I am Sahar's personal assistant and not her wife."
The 32-year-old added: "We live in a world where Islamophobic xenophobia increases. It is clear then, and seems like a great recognition that our love will be blessed in public by a imam."
Sahar, 36, said: "I knew immediately that this was the woman I wanted to marry, have children with. It scared Maryam who thought I was 'very prescriptive'. It really scared me because until then I had lived a polygamous life, I had not had any thoughts about being tied down." The couple are expecting their first child together
Algerian-born imam Zahed is a household name among LGBTQ activists from Muslim countries.
He said: "I am very grateful for this beautiful union and to be able to give my blessing to this happy couple".
Imam Zahed, whose goal is to spread the message of tolerant Islam, added: "I'm glad that this is a happy couple that now form family after many years of struggle.
"It's a long journey to leave your homeland, come to a foreign country and manage to form a new life together".
In Iran the primary punishment for lesbianism is 100 lashes.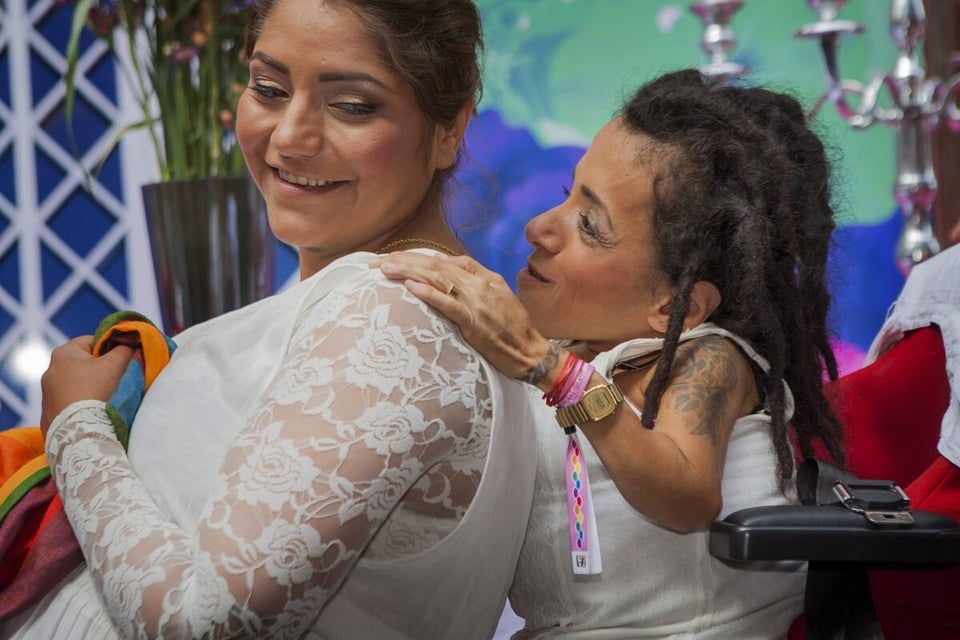 Iranian lesbian Muslim marriage blessing
Jan Hjärpe, a professor of Islamology at Lund University, described the event to SVT as a watershed in the Muslim world.
He said: "The blessing can be an event that will be discussed in the Muslim world. It can arouse angry reactions among some extremist groups, while other groups can go out with statements that support the blessing."
He also warned that in extreme cases, some groups could respond by issuing a fatwa.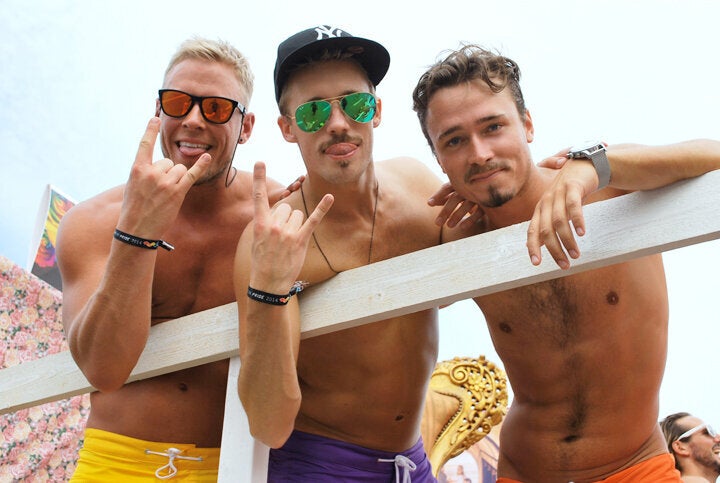 Stockholm Pride Parade 2014
Popular in the Community