A Malaysian fishmonger could face the death penalty after being charged with murdering two British medical students in Borneo, according to local reports.
Newcastle University students Neil Dalton and Aidan Brunger were stabbed to death in Kuching earlier this month. They were found lying in the road, metres apart with serious bodily wounds. Reports circulated the men arrested following the attack were "high on crystal meth".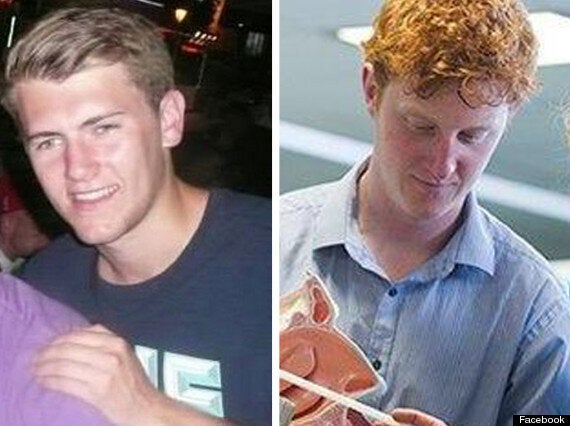 Aidan Brunger, left, and Neil Dalton
The students were on a six week work placement along with five other medical student and were out celebrating their final day of work when they became involved in an argument with locals.
On Tuesday, 23-year-old Zulkipli Abdullah, a fishmonger, was charged with their murder, which carries a mandatory penalty of death by hanging, The Star reported.
Four other Malaysians will appear as prosecution witnesses, the Sarawak deputy police chief Chai Khin Chung told AFP news agency.
He said three of the men had seen the crime, while the fourth had helped dispose of evidence.
Neil Dalton's parents and brother paid tribute to the 22-year-old, saying: "We are just a normal family and we cannot believe what has happened. Neil was a caring, thoughtful and witty young man, who never thought twice about helping others.
"He achieved so much and made so many friends in such a short time. We are so very proud of him."
Popular in the Community