He was unreliable, lightweight and cried on the Anfield turf, and yet it says so much about Manchester United's squad that they have shafted their best winger in Nani. Eleven months ago, David Moyes and the club's executive vice-chairman Ed Woodward decided it would be prudent to offer the Portuguese a five-year contract with just a year remaining on his previous deal. Nani played 13 times for United last season and yet attained nine international caps. He won't be missed by the majority of supporters.
Although his return to Sporting Lisbon is merely a loan move, that Nani can only generate interest from former employers is a damning indictment of his failure to progress at Old Trafford. There is little difference between Nani, now 27, and the raw forward who arrived in Manchester in 2007. If anything, Nani was a superior player seven seasons ago.
He scored screamers against Tottenham, Middlesbrough, Arsenal and Liverpool ("He doesn't do tap-ins," Sir Alex Ferguson later remarked). He performed commendably as a substitute in the Champions League final, showing nerveless bottle to convert a penalty to prolong the shootout as John Terry let it slip seconds later.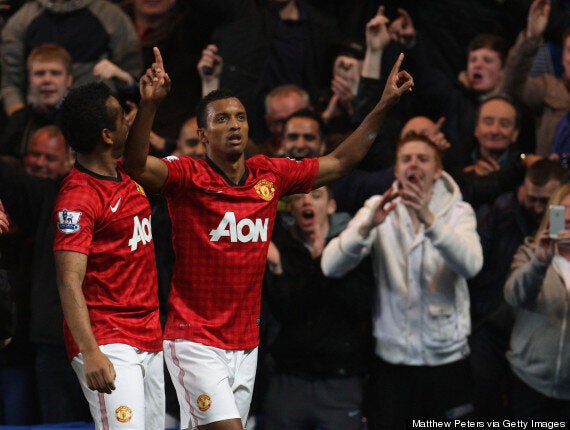 Nani and Anderson enjoyed auspicious starts at United
Soon, though, Nani became pigeonholed as a domestic cup specialist, scoring against Boro, Blackburn, Southampton and Derby County the following season. Cristiano Ronaldo's departure didn't even galvanise him in his 2009 annus horribilis.
There was hope in 2010's annus mirabilis. Wayne Rooney scored all four goals in a January beating of Hull but Nani was man of the match. He ridiculed Arsenal - again - at the Emirates Stadium, ran Bayern Munich ragged, showed he could handle the pressure of a title run-in and, up until February of 2011, was United's outstanding performer during their 19th title-winning campaign. That was Nani's peak, 2010-11. A classy Community Shield double against Manchester City was merely a post-script, even though he would go on to collect another league winner's medal.
It is appropriate he has been farmed out on loan in the same year as Anderson. The duo's transfers to United were revealed in a joint statement seven years ago in the last truly satisfying summer of spending at Old Trafford. The pair, as well as Owen Hargreaves and Carlos Tévez, were instrumental in the 2007-08 double-winning season. Now, though, it is difficult to regard any of them as a successful Ferguson signing.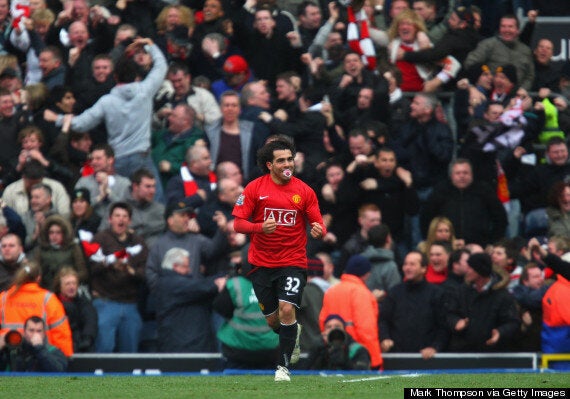 Tévez scored several vital goals for United in 2007-08
Hargreaves couldn't get off the physio's table and Anderson couldn't leave the dinner table. Tévez scored countless important goals in 2007-08 - Chelsea, Liverpool, Tottenham, Lyon and Roma - but his attitude quickly nosedived. "After the hunger of the first year, he'd started to toss it off a bit in training," Gary Neville wrote in his autobiography. "He was constantly saying his back was sore. He'd become very fond of a massage."
Ferguson's hit rate dwindled drastically in the aftermath of the 2007 quartet. Revisionists dismissed signing David Bellion, Eric Djemba-Djemba and Kléberson in 2003 as an aberration but United actually brought in worse triplets years later.
Manucho, De Laet, Tošić, Valencia, Obertan, Owen, Bébé, Young, Büttner, Henríquez and Zaha are more Ralph Milne than Eric Cantona. Chris Smalling and Phil Jones' development has stalled, Javier Hernández's maiden season was his zenith and Shinji Kagawa has been predictably under-used. The Glazer family are parasitical owners but that is £112.5m worth of talent, excluding the £59m Nani, Anderson and Hargreaves cost.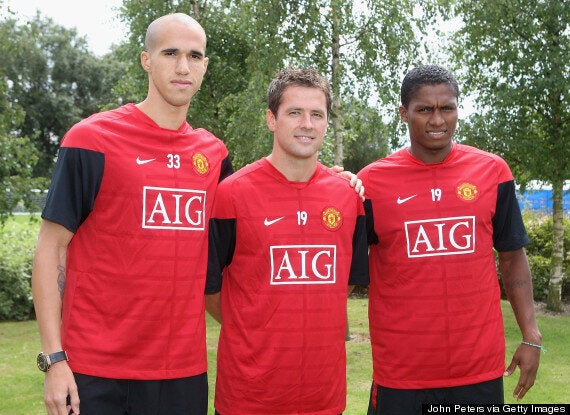 From Best, Law and Charlton to these three
The best acquisition, in terms of the value Ferguson constantly claimed wasn't there, was either Robin van Persie or Paul Pogba, offered less money per-week than the £15m Zaha and allowed to leave on a free after seven substitute appearances.
Next week, the remnants of Moyes' stint will be swept up when United play in the League Cup second round for the first time since 1995's two-legged defeat to York City. Ferguson, though, is equally culpable for the mess Louis van Gaal has to clear up.
Popular in the Community