August is HuffPost UK Lifestyle's Month of Happiness and boy, do the people in this video make us smile.
An impressive 60 residents and staff from the Diana Isaac Retirement Village in Christchurch, New Zealand, created this feel-good tribute to Pharrell Williams' hit song Happy entitled 80-odd Years Of Happy.
The participants mimic the dance moves performed by Pharrell in the original music video while the star of the clip, 79-year-old Alister Leckie, even appears in the singer's iconic oversized hat.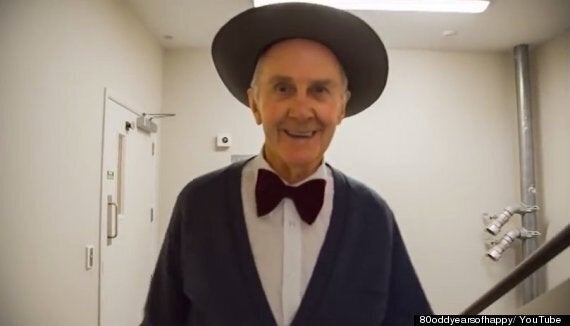 According to their YouTube channel, the Diana Isaac residents created the film because they wanted to "show they're children and grandchildren just what they're made of."
The video has had over three million hits on YouTube - we can certainly see why.