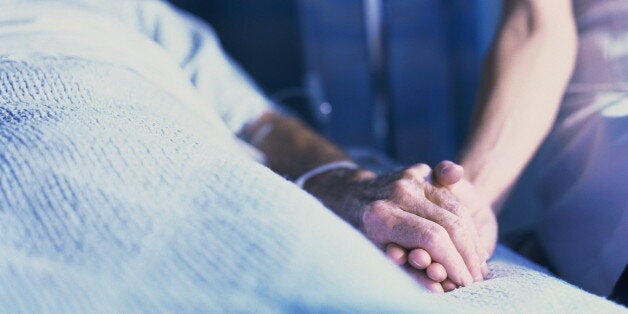 The number of nurses working on a hospital ward has been linked to stroke victims' survival rates, a study has found.
According to the findings, death rates from stroke are higher in hospitals with the fewest nurses working at weekends.
Researchers analysed data on 56,666 patients admitted to 103 hospital stroke units in England between June 2011 and December 2012.
Those treated at hospitals with the lowest ratio of nurses to patients at the weekend had the greatest risk of dying.
There are approximately 152,000 strokes per year in the UK, according to the Stroke association charity. This means one in every three and a half minutes.
The death rate of patients admitted to a stroke unit with 1.5 registered nurses per 10 beds was 15.2% compared with 11.2% when hospitals provided three nurses per 10 beds.
This was equivalent to one extra death per 25 admissions.
Patient mortality was unaffected by whether or not specialist physicians made ward rounds every day of the week.
The researchers, led by Dr Benjamin Bray, of King's College London, wrote in the online journal Public Library of Science Medicine: "The lack of an association of mortality with daily physician ward rounds might be explained by the observation that the majority of units not providing rounds seven d/wk (days per week) instead had rounds five d/wk: the difference in patients' exposure to the frequency of physician rounds was therefore small.
"By contrast, weekend nursing ratios were strongly associated with mortality outcomes, not only for patients admitted on a weekend but also for those admitted on a weekday."
They concluded: "Controlled studies of different models of physician and nursing staffing seem both feasible and important, given the potentially large impact on patient outcomes and the high costs to health systems of increasing staffing levels on weekends.
"In the meantime, these data support the provision of higher weekend registered nurse/bed ratios."