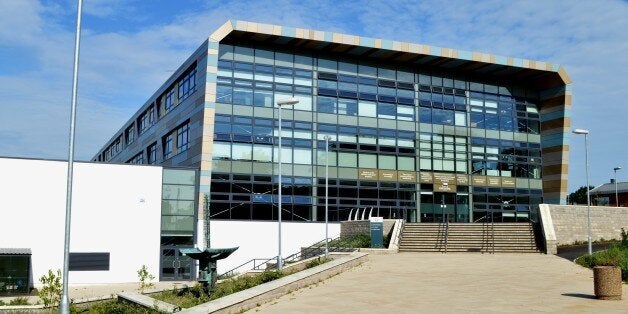 A teacher has been banned from the profession indefinitely after threatening pupils with an "atomic wedgie", and telling another to "stop rubbing your boobs" while he played with her hair.
David Foster, a science teacher at Derby Moor Community Sports College in Littleover for more than 10 years, was handed the lifetime ban at a disciplinary hearing. The first incident occurred in 2005, and continued up until his dismissal from the school in July 2013.
The panel heard Foster told one pupil: "I love you but sometimes don't half want to kill you: atomic wedgie. They split you in half."
He also told another he "loved her to bits", while informing another they were shit at chemistry.
While playing with one pupil's hair, he told her "stop rubbing your boobs".
The teacher called one pupil a penis, another a dick, while one reported: "I have been called "bitch, whore, dick, dickhead and many more."
Another added: "Also he will swear at people saying things like 'dick', 'bastard', 'bitch' 'you hoe' and make you feel really low about yourself."
The school was previously in the headlines after its headmistress suspended a teacher who imposed press-ups as a punishment for pupils.
At the hearing, Foster admitted having said words such as: "Are you trying to make me your gigolo?" whilst performing a rude dance, albeit stating it was a metaphor for a chemical reaction.
The teacher also admitted to violence towards his pupils. A pupil's witness statement read: "For example, numerous times have I been punched in the back, smacked around the face and head, with a book pulled hair a bit...Also the books around the head and punches in the back came to the point it hurts."
The panel concluded: "Mr Foster's language towards the children and his acts of physical conduct demonstrated that he had failed to have respect for the pupils. The derogatory and abusive terms used towards pupils did not safeguard their well-being, and were likely to have affected their self-esteem. Mr Foster failed to have regard to the rights of pupils to be educated in a manner that was free from verbal abuse and fear of physical assault."
Foster is prohibited from teaching indefinitely and cannot teach in any school, sixth form college, relevant youth accommodation or children's home in England. He can apply for the order to be set aside, but not until 2018.