With the rumour mill going into overdrive about the state of Beyoncé and Jay Z's marriage, it's now been claimed that Queen Bey has turned to Gwyneth Paltrow for support.
Yes it seems that Gwynnie isn't just adept at dishing out advice on how to get the most out of your gluten-free, non-dairy diet or whatever it is that she goes on about on her Goop website, she can also help sort your relationship woes out too.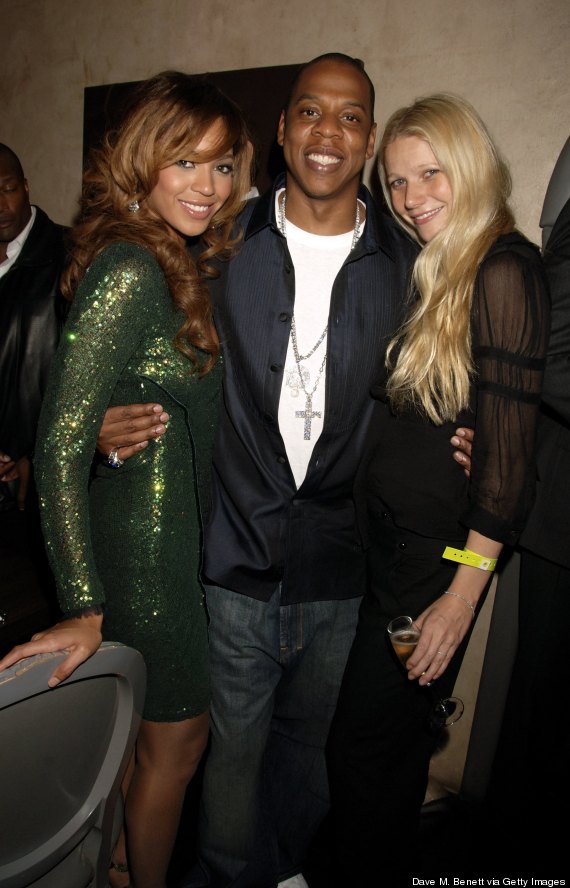 Beyoncé with her husband Jay Z, and Gwyneth Paltrow
Amid mass speculation that Mrs. Carter could soon be a 'Single Lady' again, Us Weekly have claimed that she's turned to Gwyneth for support, after she split from her own husband, Coldplay singer Chris Martin, earlier this year.
The couple issued a statement on Goop back in March to announce that they were "consciously uncoupling" after 10 years of marriage.
Meanwhile, Beyoncé appeared to hit back at the reports about her marriage in an Instagram post earlier this month, where she was seen wearing a jersey with her married name, "Carter", on the back, as well as the number '4', which holds special meaning for the couple, as they were both born and got married on the fourth day of a month.
Their daughter's middle name, Ivy, also corresponds to 'IV', the Roman numeral for '4'.
The 'Drunk In Love' singer is also set to follow in the footsteps of Madonna, Britney Spears and Justin Timberlake by receiving the Michael Jackson Video Vanguard Award at this year's VMAs, where she'll also be delivering what will no doubt be a show-stopping performance.
LIKE US ON FACEBOOK | FOLLOW US ON TWITTER