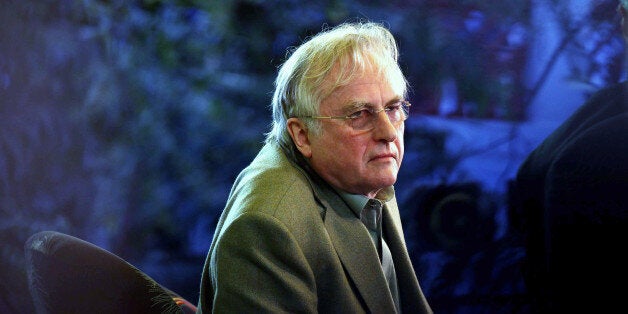 Parents of children with Down's Syndrome have issued a stinging rebuke to Richards Dawkins' assertion that expectant mothers should abort their foetuses if they are diagnosed with the disability.
The controversial British author made the comment in response to another tweeter who said they would be faced with "a real ethical dilemma" if they became pregnant with a Down's Syndrome baby. Just under 1,000 abortions in England and Wales are carried out on foetuses with Down's Syndrome every year.
Professor Dawkins tweeted: "Abort it and try again. It would be immoral to bring it into the world if you have the choice."
He faced a backlash for his comment, with one mother, who has a child with the genetic condition, saying: "I would fight til my last breath for the life of my son. No dilemma."
Parents of children with Down's have taken Dawkins to task on Twitter:
Others have been paying tribute to their children and siblings on Facebook. "My son enjoys a full and active life, has been in mainstream school with supportive friends and peers and some outstanding teachers and support staff, achieved 4 GCSE's and is an Olympic Gymnast. Stick that in your pipe Dawkins!" Jane Hawkins wrote.
"My 20 year old brother is observant, compassionate and brilliantly funny! More of this contribution to society please," said Jo Habgood.
"I found out during pregnancy that my daughter had Down Syndrome and I continued with the pregnancy," Lucy Burns posted. "I don't consider myself immoral. I love my daughter, who is an absolute joy and brings a smile to everyone she meets. She enjoys life and we enjoy her. I suspect those who made the sad decision to terminate feel far worse than I do every day. I think that is the true measure of whether an act is immoral or not."
"People with Down's Syndrome can and do live full and rewarding lives, they also make a valuable contribution to our society," the Down's Syndrome Association said.
"We do not believe Down's Syndrome in itself should be a reason for termination, however, we realise that families must make their own choice. The DSA strives to ensure that all prospective parents are given accurate and up to date information about the condition and what life might be like today for someone with Down's syndrome."
A spokesperson from the charity Scope said: "Finding out you are expecting a disabled child can be a very difficult and confusing time for parents. Sadly many tell us they experience negative attitudes. What parents really need at this time is sensitive and thorough advice and information."
The charity Saving Downs has posted an open letter to Dawkins, with pictures sent in by parents of children with the condition. "Yesterday you chose to publicly judge the worth of people with Down syndrome. It is immoral for you to pass judgement on the worth of others. Fellow human beings who have beautiful lives and are loved members of their families and communities. Our's is a beautiful kind of love."
"It is immoral for you to attempt to deny the humanity of others by labelling them as an 'it'," the letter continued. "People with Down syndrome are human beings, and have dignity simply by being human. We accept our children for who they are, and are proud to celebrate and enjoy their lives with them. Diversity is good. We love diversity.
"Our families would not be complete without our children. We love them. Please don't judge them. Through our children we are graced with tolerance and patience. We learn the meaning of unconditional love. Love that has no conditions attached to it. We will stay in the love if that is OK with you. It's a pretty good place to be."
Related