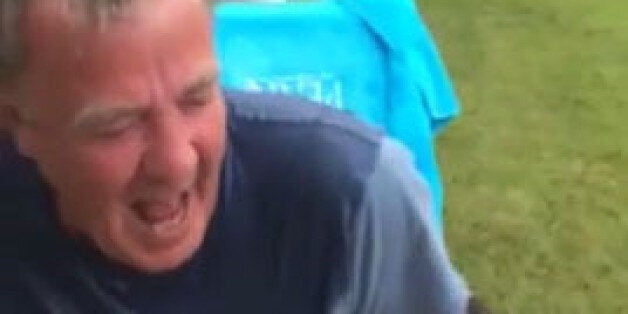 If anything was going to get Jeremy Clarkson to voluntarily embarrass himself online, it was going to be the prospect of getting one over on Piers Morgan, wasn't it?
Of course, when we say 'voluntarily' embarrass, we mean he voluntarily shared it, but it seems the 'Top Gear' presenter has actually become the first celebrity to take part in the ALS Ice Bucket Challenge against his will.
Jeremy posted a video onto his Twitter page that shows him napping on a sun-lounger, only to be awoken by his son, who starts a totally non-suspicious conversation with him before reminding his dad that he'd been nominated - by Piers Morgan no less - for the challenge.
It takes him a moment to twig, before he finds himself having a load of ice cold water chucked over him, all in the name of charity.
Still, Jeremy didn't seem too happy to have found himself unwittingly taking part in the challenge, bellowing "MOTHERF***ERRRRRRRRRS" at the camera.
Watch his Ice Bucket Challenge video below, but be warned he does drop quite a hefty f-bomb right at the end…
Meanwhile, Pamela Anderson recently became the first celebrity to refuse to participate in the challenge, claiming that the ALS Association's use of animal testing went against her beliefs as an activist for animal rights.