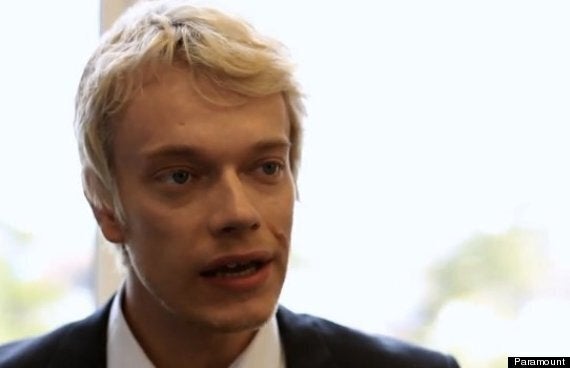 Alfie Allen goes blond and rogue for his role in 'Plastic'
'Plastic' tells the tale of five British students who, in a desire to 'get rich quick' develop an innovative credit card scam to fund their excessive lifestyles. However, things get out of control when wild card Yatesy (Alfie Allen) gets greedy and inadvertently rips off notorious crime boss Marcel (Thomas Kretchmann, Captain America: The Winter Solder).
WATCH ABOVE: Alfie Allen Talks About His Role In 'Plastic' In Our Exclusive Clip
When Marcel threatens to control their lives - and livelihoods - for the foreseeable future in the ultimate payback, the gang's only option is to pull off a desperate, high stakes heist in Miami.
In a scam that involves everything from private planes to impersonating royalty, Yatesy and his pals have their hands full, however, when the team start double crossing each other things take a turn for the worse…
'Plastic' is available on digital release from 25 August and Blu-ray and DVD on 8 September. Watch the trailer below...
Popular in the Community