Whether you're looking to shake up your family dinner menu or are in search of the perfect dish to serve at your next summer party, look no further than the steak fajita. Hearty with a hint of spice, it brings a Tex-Mex flavour to your home and best of all, it's easy to cook thanks to this perfect steak fajita recipe from Santa Maria.
A fajita is a dish featuring strips of marinated and grilled steak, chicken or vegetables, filled with peppers, tomatoes and onions and served up in a tortilla with your favourite condiments like salsa, guacamole, soured cream and jalapeños for a bit of kick.
A fuss-free meal idea for family and friends alike, it's great for pleasing a variety of people - just set out all of the toppings and let each individual customise their dish just the way they like it.
One of the advantages of steak fajitas for dinner? Quick and easy to make, you can pack them full of healthy vegetables and choose wholemeal tortillas for wholegrain goodness.
This All In One Steak Fajita recipe from Santa Maria is perfect for creating a gorgeous, colourful meal in minutes - instead of frying the ingredients separately, you cook the steak and then add the vegetables, resulting in bold, delicious flavours in half the time.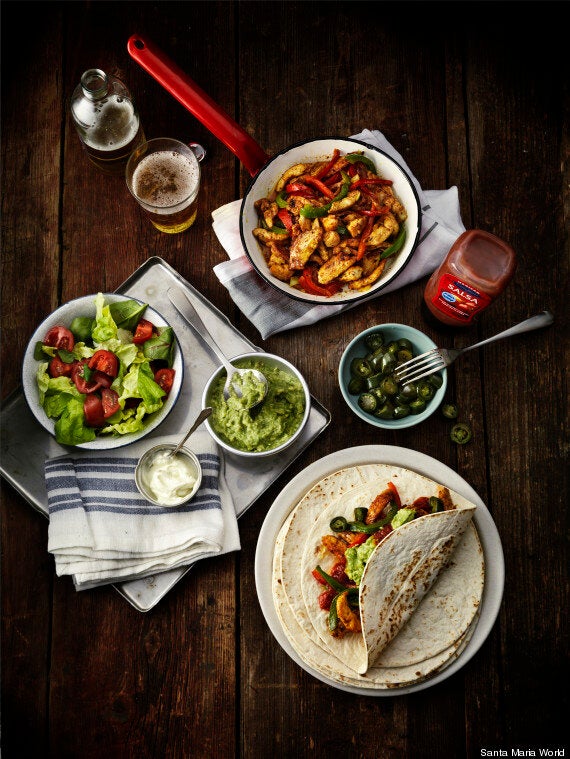 While the perfect steak fajita is a must-have in your regular rotation, the beauty of the fajita is that you can experiment with all of your favourite ingredients. Prawns, chicken and salmon - the choices go on and on! - make tasty fajita fillings, while Santa Maria's Fajita Seasoning Mix and Fajita Season & Sauce can be added to dishes to make fajita soup, fajita burgers and fajita pizzas.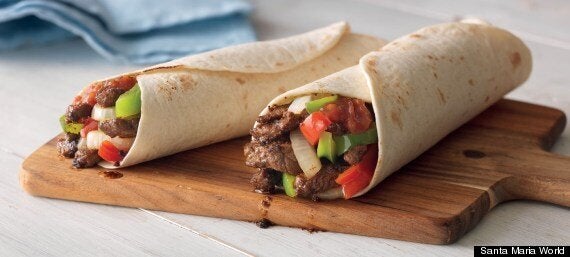 450 g steak cut into thin strips
1 Sachet Santa Maria Fajita Seasoning Mix
Santa Maria Classic Mexican Salsa (Medium, Mild or Hot)
Santa Maria Soured Cream Topping
Santa Maria Guacamole Style Topping
Santa Maria Red Jalapeños
Santa Maria Green Jalapeños
Santa Maria Plain Flour Soft Tortillas
1. Coat steak in oil and Fajita Seasoning Mix.
2. Heat a heavy based frying pan until very hot and add steak.
3. Fry for about 2 minutes until well browned.
4. Add onion and peppers and cook until the meat is to your liking.
5. Serve with warm tortillas, salsa, Soured cream topping, Guacamole Style Topping and jalapeños, roll up and enjoy!
Click through our gallery below for fabulous fajita recipes to add some kick to your dinner menu.