That 'I do' moment might just be the happiest moment of your life, but you'll never be able to save that memory except in your mind.
The 'Ring Cam' is an ingenious, albeit quirky, ring holder which has a tiny camera installed in the top lid. So rather than having to have your phone or camera out while you get down on one knee this little box will record everything.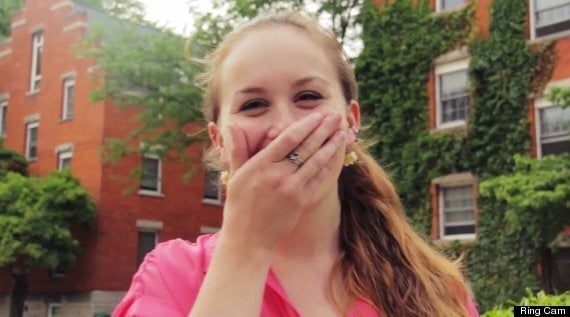 'Ring Cam' is the brainchild of a group of young American students who came up with the idea after one of their friends asked for help in recording that special moment.
Costing $120 the tiny device may only be used once (you'd hope) but co-creator Sam Tzou thinks that the price is more than worth the pay off.
"Ring Cam captures the moment that only the proposer gets to see – which from our perspective is the most important as that is the moment that the "groom-to-be" will remember for years to come."