A massacre is imminent in norther Iraq unless immediate steps are taken, with the 26,000-strong town of Amerli cut off from electricity, food supplies and drinking water by Islamic State militants, the UN has warned.
Special representative Nickolay Mladenov said he was "seriously alarmed" by the situation in the town which is populated by the minority Turken Shi'ites, considered heathens by IS, formerly known as Isis.
No foreign aid has reached the town, Mladenov, a former Bulgarian foreign minister, said. "The situation of the people in Amerli is desperate and demands immediate action to prevent the possible massacre of its citizens. The town is besieged by [Isis] and reports confirm that people are surviving in desperate conditions."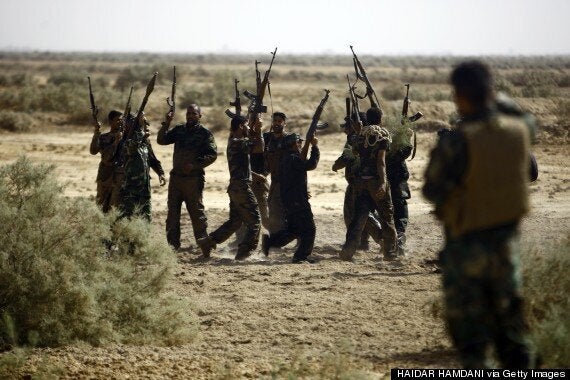 Shiite Muslim fighters take part in training before joining the government forces to fight Islamic State
"I urge the Iraqi government to do all it can to relieve the siege and to ensure that the residents receive life-saving humanitarian assistance or are evacuated in a dignified manner," he added. "Iraq's allies and the international community should work with the authorities to prevent a human rights tragedy. The United Nations in Iraq will do all it can to support the government and people of Iraq in alleviating the unspeakable suffering of Amerli's inhabitants."
Mladenov's deputy, Gyorgy Busztin, told the BBC the UN would not be attempting any negotiations with representatives from IS. "We are not talking to terrorists and this is a matter of principle," he said. "There is no way anybody can have any positive effect on these people."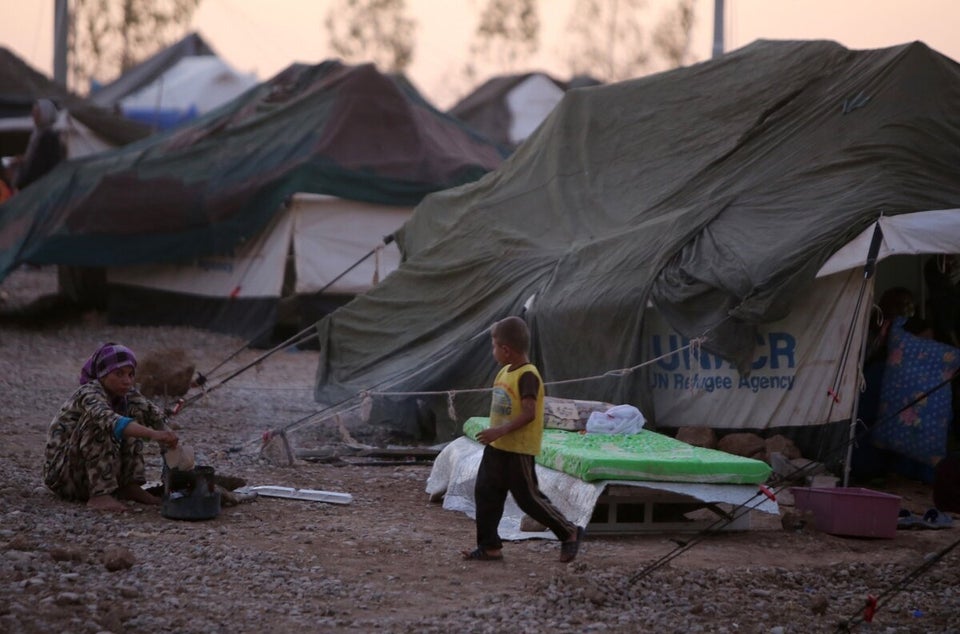 Refugees in Iraq
In oil-rich and territorially-disputed Kirkuk, three bombs went off killing 19 people and wounding another 112.
In Baghdad, a suicide bomber drove an explosives-laden car into the gate of the intelligence headquarters in Karrada district, killing six civilians and five security personnel, with 24 other people were wounded.
A committee of security officials and lawmakers are probing Friday's attack against a village mosque in Diyala province, northeast of the capital, which killed more than 60 people. It remained unclear whether the attack in the village of Imam Wais was carried out by Shiite militiamen or insurgents from IS who have been advancing into mixed Sunni-Shiite areas in Diyala and have been known to kill fellow Sunni Muslims.
The attack led two major Sunni parliamentary blocs to pull out of talks on forming a new government, a major hurdle for Shi'ite prime minister-designate Haider al-Abadi as he struggles to reach out to Sunnis to form a government by Sept. 10 that can confront the IS extremists.
UN Secretary-General Ban Ki-moon said he was "deeply concerned about the impact such acts of sectarian violence will have on the already grave security situation and on the political process."
A spokesman for the European Union said in a statement that the "heinous crime" should not stand in the way of government formation and urged Iraqis to unite against violence.
Related