Matt Smith's surprise appearance, despite handing over the baton to a new but old Doctor Who, was just one of the sweet delights in Peter Capaldi's debut full-length episode.
Except there was so much more besides, with show runner and this episode's writer Steven Moffat seizing every opportunity to indulge himself, his new leading man and the audience.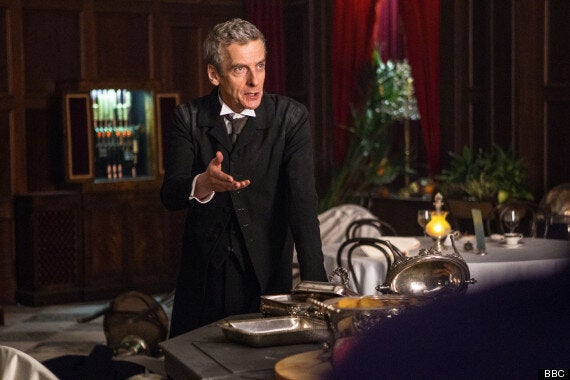 Peter Capaldi proved a multi-layered delight in his debut episode as Doctor Who
When he wasn't making jokes about Scotland – "my eyebrows are so angry, they want to cede from rest of my face," announced the Doctor a propos of nothing – he was tipping big winks to the stalls - "I need clothes… a big long scarf… no, it'd look stupid" was one aside – and finally a sweet treatise on how important it is, crucial for the planet's future even, to put aside the beauty and charm of youth for the wisdom and wit of age.
From the freshly stripped-down titles, courtesy of a fan's efforts gratefully received by Moffat and Co, and the first glimpse of industrial gothic city riverscape, it was business as usual for the new Doctor…. A dinosaur wandering up and down the Thames of Victorian London. A playful Lizard Lady who seemed to be the only 'person' with half a clue what was going on. And a restaurant full of diners whose wine glasses never quite reached their mouths.
With the doctor still weakened by his arrival, much depended on Clara for a lot of this episode, and a glowing Jenna Coleman stepped right up, pretty as a peach and bustling around like Jane Austen's Elizabeth Bennett, full of confusion, suspicion and, yes, grief for the Doctor she thought she knew.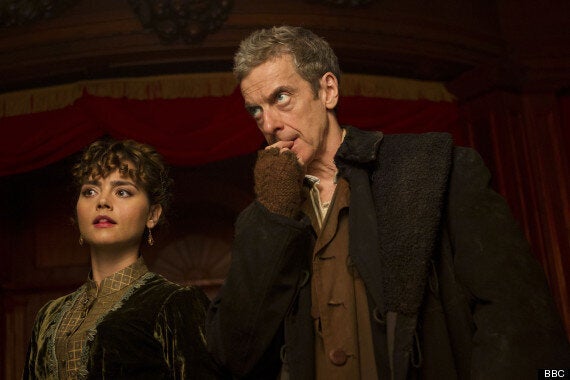 Clara had to redefine her relationship with the Doctor she thought she knew
However, by the time it was established that behind all the mischief and mayhem it was, in fact, just a cyborg-man recycling human parts to get to the Promised Land – as you do – the Doctor was back, Peter Capaldi firing on his many cylinders and finding superb layers between eyeball-rolling rants that stayed (just) this side of Malcolm Tucker, and plaintive pleadings with the cyborg to find his humanity – holding up a mirror all the while, just in case we missed the subtext!
However, this was all a big, involved aperitif to the main dish of the night, Clara and the Doctor's movement towards a tentative acceptance of one another – and this was where Steven Moffat once again reminded us that, while 'Doctor Who' may be masquerading as kid-friendly sci-fi, when it lifts its veil like the Lizard Lady, it reveals its ease with moving metaphysics of a most adult kind.
What did you think of Peter Capaldi's performance? Let us know your thoughts below...
When Clara bemoaned earlier, "He didn't look renewed. He looked older," she might have been mouthing the groans of many a Matt Smith fan, as both Moffat and Capaldi WELL knew. When the grey, lined Doctor asked her to "Just see me," this was their response. And then came the little bit of magic, when Clara was beseeched by none other than young Matt himself to help his older version, for they were both one and the same. Perfect.
Never was it clearer that this was a regeneration, not a rejuvenation, in Doctor Who's most hallowed traditions, that much will be demanded of its youthful audience. But, if the challenges may be great, so too will be the rewards. Judging by Peter Capaldi's debut episode, the Tardis is, once again, in very safe hands.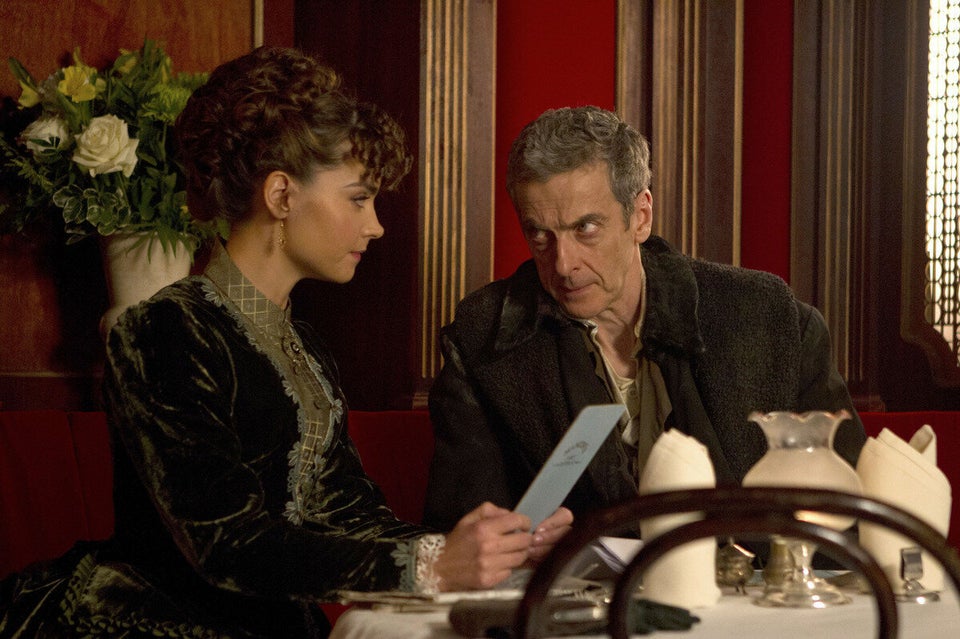 Doctor Who Series 8 'Deep Breath'
Related