Security services have reportedly identified the British jihadi who butchered US journalist James Foley.
The Sunday Times quoted (£) "senior government sources" who said the man, nicknamed "Jihadi John", had been identified but they did not name him.
But Britain's ambasador to the US, Sir Peter Westmacott, told Meet The Press: "We're not in a position to say exactly who this is but I think we are close."
He said "sophisticated" voice recognition equipment was being used to identify the killer.
It comes as Foreign Secretary Philip Hammond said the fanatics of Islamic State (IS) were "turning a swathe of Iraq and Syria into a terrorist state as a base for launching attacks on the West" and said British jihadis fighting with them were "an utter betrayal" to what Britain stood for.
Writing in The Sunday Times, he warned that, unless the terrorists are stopped, "sooner or later they will seek to strike us on British soil". James Foley's murderer spoke with a British accent
Hammond wrote: "It is horrifying to think that the perpetrator of this heinous act could have been brought up in Britain."
He said Foley's death "is a reminder to us all that Islamic extremism in Iraq and Syria is not only causing huge suffering in those countries but is also a barbaric ideology threatening us at home".
Meanwhile, The government has been urged to strip British jihadists of their citizenship.
Former shadow home secretary David Davis dismissed suggestions that possible new laws, dubbed asbos for terrorists, would prevent Britons fighting for Islamic State (IS) and said they must instead be stopped from returning to the UK.
Lord Carey, former Archbishop of Canterbury, also called for Britons fighting for IS in Iraq and Syria to lose their passports.
Writing in the Mail on Sunday, Lord Carey said: "They should not have access to the privilege of travelling under a British passport . . . and they certainly should not be able to travel back with the barbaric and bloodthirsty skills they have gained."
Home Secretary Theresa May is poised to bring in new laws to tackle British extremists in the wake of the horrific killing of US journalist James Foley by a jihadist with an English accent.
But Mr Davis said the Government's response to the crisis in Iraq had been 'tentative, uncertain, almost limp" and suggested the men heading overseas to fight were committing treason.
In an article for the Mail on Sunday, Mr Davis wrote: "Asbos for terrorists? It is hard to imagine the ISIS killers quaking in their boots."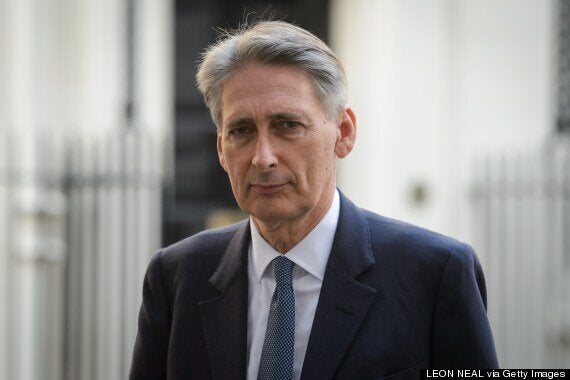 Philip Hammond said the murder was 'an utter betrayal' of everything Britain stands for
He added: "Since these young men are in effect swearing allegiance to a hostile state, they should all forfeit their British citizenship - not just those who are dual nationals.
"Since this is an incredibly serious penalty, it should be done only after a proper public trial carrying all the public seriousness and opprobrium of a murder trial, because in many cases that is what it would be.
"As the Home Secretary reiterated yesterday, lawyers would say you cannot render someone stateless. Perhaps, perhaps not. Whitehall lawyers have been wrong before. Democracies have a right to defend themselves.
"IS is claiming to be a state. They can issue these young men with Islamic State passports if they so wish. It is not our problem that they would have trouble getting into any civilised country with them."
What we know about James Foley's killer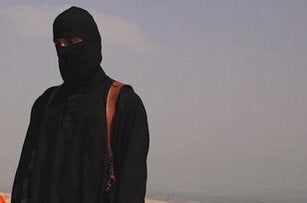 9 Things We Know About James Foley's ISIS Murderer