BBC bosses will be disappointed to learn that, despite a HUGE global marketing campaign to introduce their new Doctor to the world, viewing figures in the UK were down for Peter Capaldi's debut in 'Doctor Who'.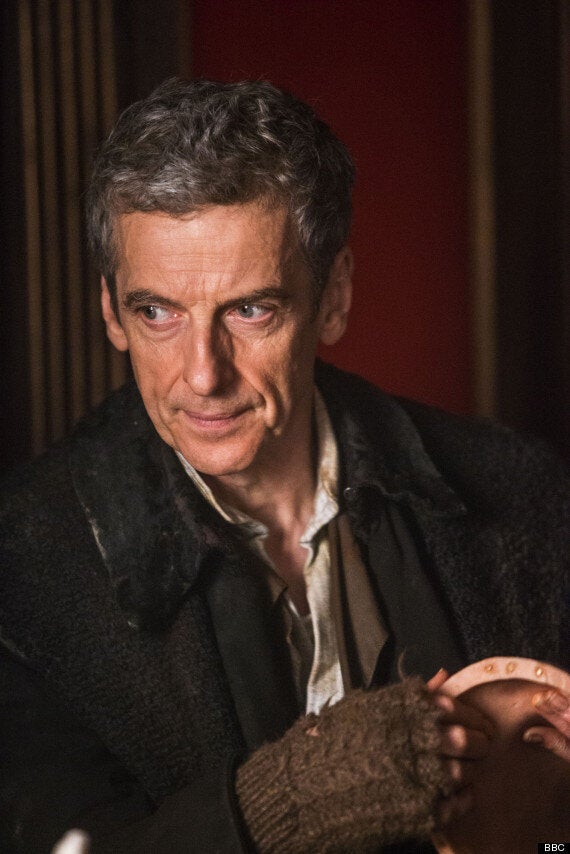 Peter Capaldi's debut as the Doctor was well received by critics
An average figure of 6.8million viewers tuned in for Saturday night's episode 'Deep Breath' - almost a million fewer than tuned in for Matt Smith's first episode four years before, and two million fewer than for the debuts of Christopher Eccleston and David Tennant before him.
"A lot of families are away and not as many people are at home watching TV."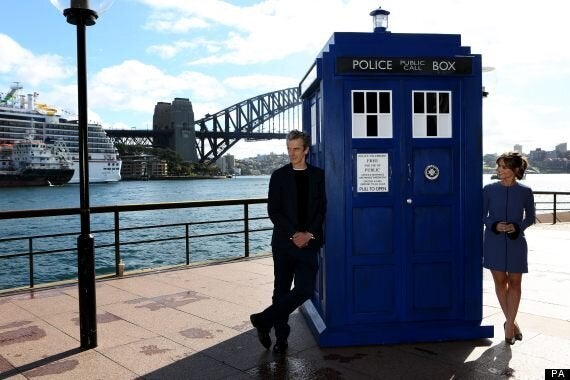 Peter Capaldi and Jenna Coleman went on a far-reaching campaign to promote the show, shown here in Sydney
The Corporation had dug deep into their pockets to send the show's stars Peter Capaldi and Jenna Coleman, as well as writer Steven Moffat, on a worldwide campaign, which took in South Korea, Brazil, New York, Mexico and Australia, before the Tardis returned with great fanfare to London's Parliament Square for its premiere.
However, these figures do not take into account the other fans heading to cinemas across the globe to watch their favourite show on the big screen.
Peter Capaldi's first feature-length episode was generally received well by critics, although fans were more mixed.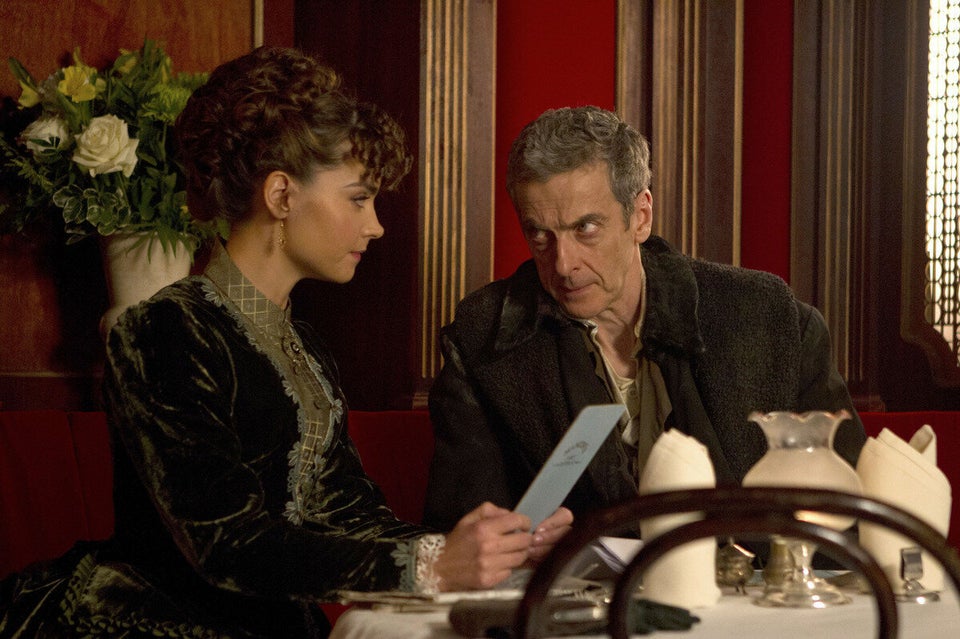 Doctor Who Series 8 'Deep Breath'
Popular in the Community