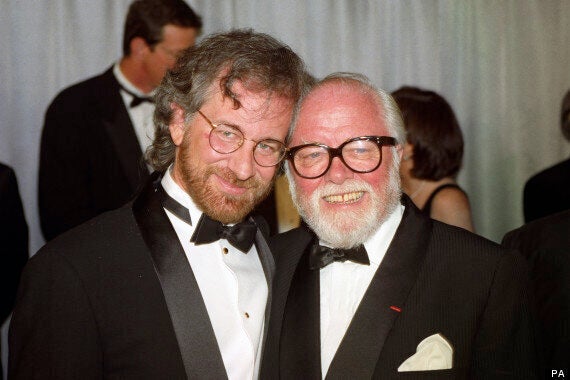 Richard Attenborough with Steven Spielberg, who persuaded him out of retirement for 'Jurassic Park'
David Cameron tweeted that Richard Attenborough was "brilliant" on screen in 'Brighton Rock' and stunning in his direction of 'Gandhi'.
Stars from both sides of the Atlantic have been sharing their thoughts of the great man, who worked through six decades of film, and devoted himself tirelessly to charity work, too.
Here are his co-stars in 'Miracle on 34th Street' where he played a very convincing Santa Claus. Dylan McDermott was full of praise for "the best Santa ever" and Mara Wilson said he was "the only Santa Claus I believed in"...
American actor Rob Schneider remembered "a legend"...
While, in the UK, former Bond girl Samantha Bond shared her own memories...
Fans both young and old have shared their own memories, from those who remembered Lord Attenborough's thrillingly cold depiction of Pinky in 1947 masterpiece 'Brighton Rock', to those who enjoyed his cuddly Santa in 'Miracle on 34th Street', as well as his scene-stealing show in 'Jurassic Park', for which director Steven Spielberg persuaded him to come out of retirement.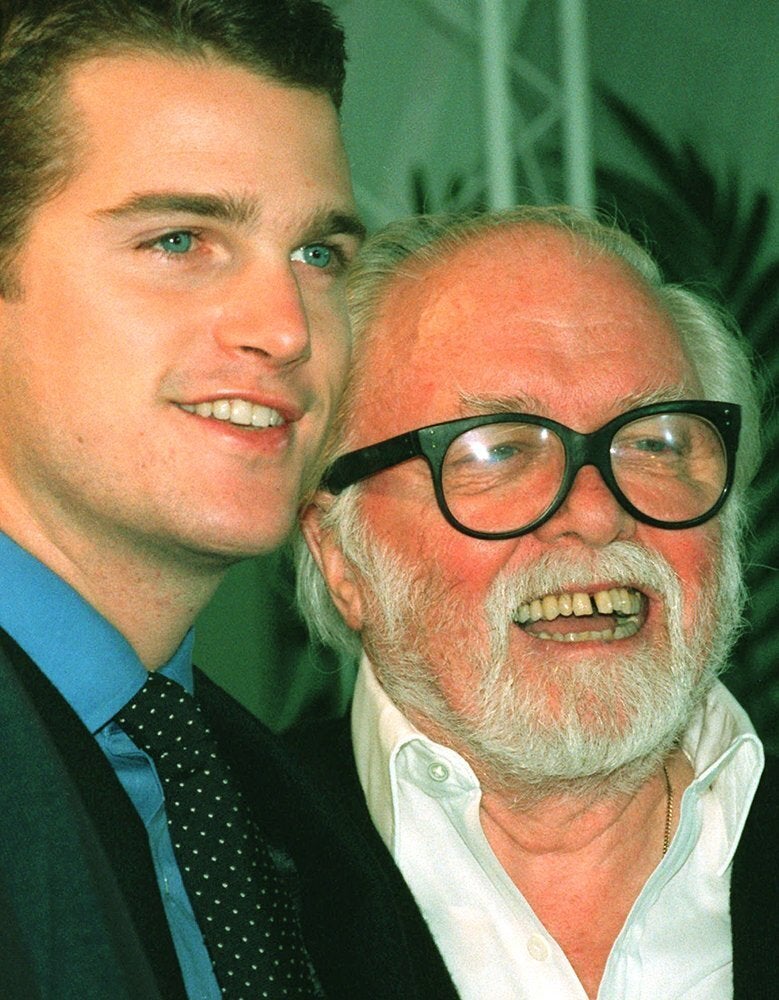 RIP Richard Attenborough
Popular in the Community