This man might have won the unofficial award for 'Best Dad' having built a fully-functioning hovercraft for his kids.
That's right, the Hovercraft 2.0 was created by YouTube user Papa and built using nothing but polystyrene insulation board, a very powerful hand vacuum and a lot of tape.
It works a dream and thanks to the rather handy attachment of a rope the hovercraft stays safely anchored to Dad letting the kid whizz around to his hearts content.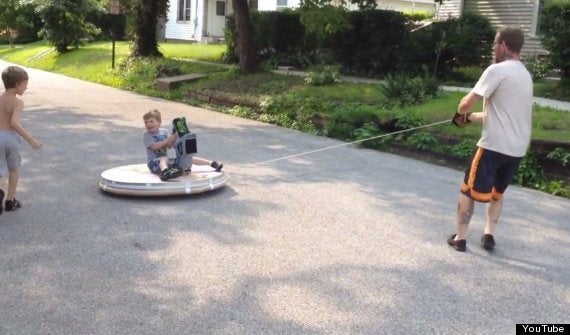 Popular in the Community