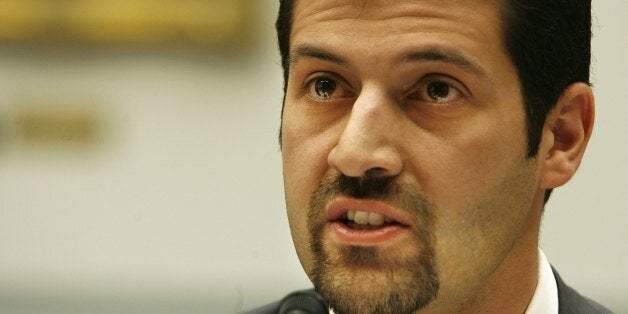 Your Facebook feed may be packed with videos, and celebrities are embracing the craze zealously, but a senior Kurdistan politician just gave the best excuse yet for not accepting the ALS "Ice Bucket Challenge."
Deputy Prime Minister Qubad Talabani took to Twitter Monday to inform his 44,000 followers why he'd, so far, been unable to take part in the charity campaign that has seen thousands throw ice cold water over themselves.
Talabani may have been slightly preoccupied as of late, as Islamic State militants routed Kurdish forces in the north in recent weeks, seizing more towns, oilfields and Iraq's largest dam before Kurdish forces, backed by US air power, regained three villages and Mosul Dam on Monday.
Iraqi federal forces and the autonomous Kurdish region's Peshmerga fighters are currently still fighting the jihadist militants to regain ground from the militants on multiple fronts.
But that hasn't stopped people asking Talabani to take part in the ice bucket phenomenon that's spreading ALS Awareness across the globe.
Many congratulated the Deputy PM for getting his "priorities right."
Related