A flight has been grounded after a customer refused to remove a gadget designed to prevent the seat in front being reclined.
The idea is that by using the gadget, you can ensure that you can use your laptop without being disturbed.
It's not specifically banned - the Federal Aviation Administration lets airlines in the US decide whether to prohibit the device's use - but it's not hard to see how it causes problems.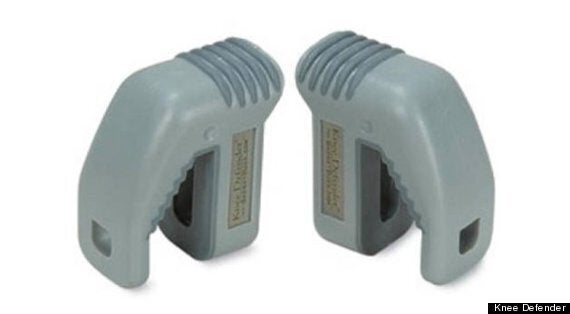 Logically, in fact, we can see how this thing might almost always leads to an argument, because the only time the gadget would be tested is when the person in front tries to recline, and can't. At which point they realise you'd rather use a 'Knee Defender' than ask them politely not to recline their seat. Thus, argument.
The gadget's makers provide this advice on their website if such a thing should occur:
"If you are using Knee Defender™ to protect your knees from being banged by the person's seatback, then simply let the person know that there really is not enough room for him/her to recline the seat without knocking into and/or compressing part of your body. If you are using Knee Defender™ simply to provide you with a warning that the person in front of you wants to recline his/her seat – so that, for example, you can close your notebook computer to protect its screen – then ask the person for a moment, move your computer and remove your Knee Defender™, and then let the person know that it is OK to recline."
But we think there might still be issues. And so it apparently proved on United Flight 1462 from Newark to Denver over the weekend, according to AP.
United said that a male passenger seated in Economy Plus - an area of the plane which boasts four inches of extra leg room - decided to use the gadget so he could work on his computer.
All was probably well, until the woman tried to decline her seat and couldn't. Presumably after words with his fellow Economy Plus traveller, he was asked to remove it by airline staff - and declined. The woman in front then threw water at him, at which point the plane was diverted to Chicago and the passengers - both 48 - were removed.
They then were able to enjoy all the legroom they wanted while they arranged alternative travel plans.
The FAA said that neither passenger was arrested, and are unlikely to be fined. And given the maximum fine for unruly passengers is $25,000 in the US, that's got to count as a win...