The Napa earthquake was the largest to hit the region in over 25 years registering around 6 on the Richter scale.
For people who have never experienced an earthquake however it can be hard to imagine or even quantify the effect that it has on those at the epicentre and the surrounding area.
Well Jawbone has come up with a novel way of showing the earthquake by taking all the data from people who were wearing their Jawbone UP fitness trackers at the time it struck.
The data was then compiled and split into four major locations showing the percentage of people awake at any one time.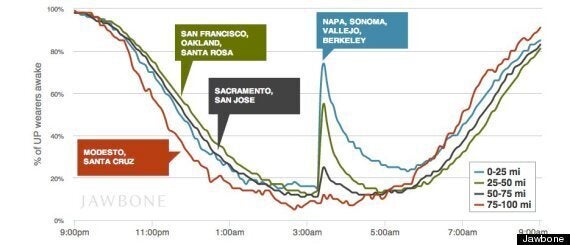 As you can see there's a fascinating ripple effect which shows that as you go further out from the epicentre less and less people were woken up.