Nicki Minaj's wardrobe malfunction has already become one of the most-talked about moments of the MTV VMAs 2014 - but did the 'Anaconda' singer fake the zip error?
The incident took place during Nicki, Ariana Grande and Jessie J's performance of 'Bang Bang'.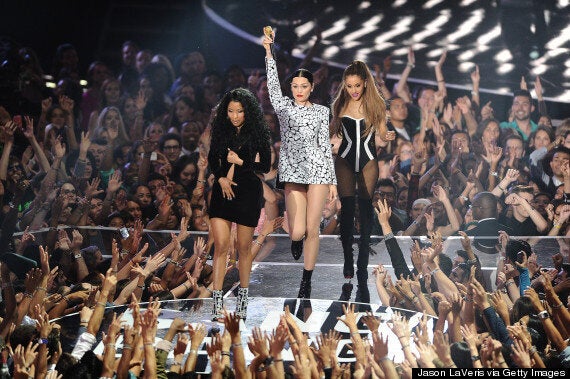 Nicki clung to her dress for the duration of their performance
The singer had just minutes to change between her two VMA performances, but while initial reports stated Nicki's dress was left undone by accident, TMZ are now claiming that Nicki rehearsed with her dress unzipped.
Eyewitnesses who saw the 'Super Bass' star's dress rehearsal have reportedly told TMZ that the singer wore the same dress, with the zip undone.
The website adds that during the practice run, Nicki clutched the dress in a "weird" way, "trying to manipulate it to see how much would be exposed".
Nicki has taken to Instagram to address the incident, posting a photo of herself on stage with the caption: "I held on to that dress for DEAR LIFE!!! There was no bra and no panties to save me. Took real commitment."
Did Nicki really fake the zip mishap? Watch the video above and decide for yourself...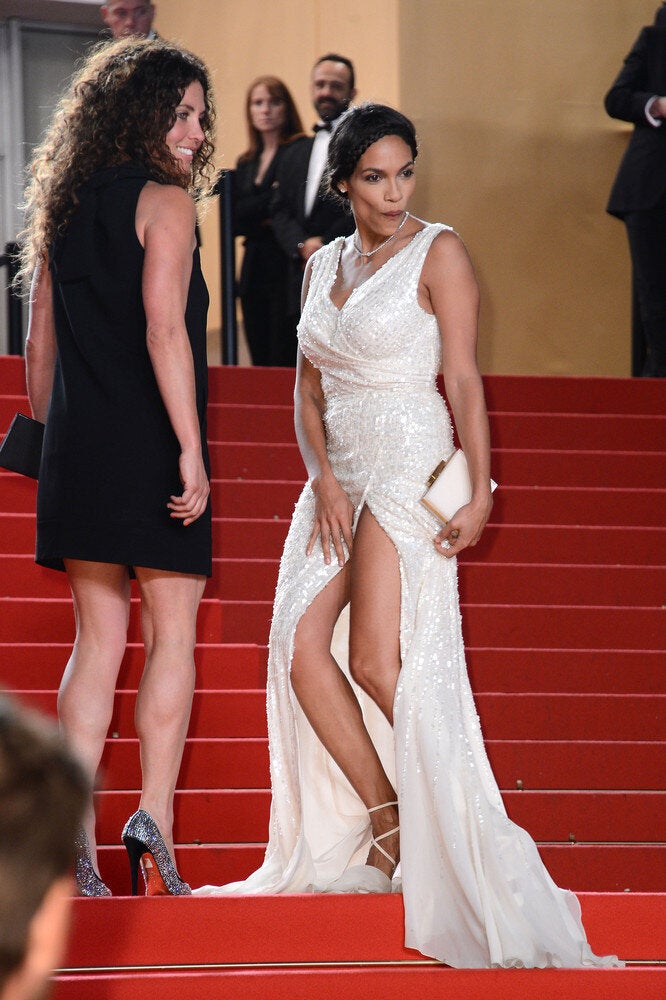 Celebrity Wardrobe Malfunctions, TMI Moments & Overshares