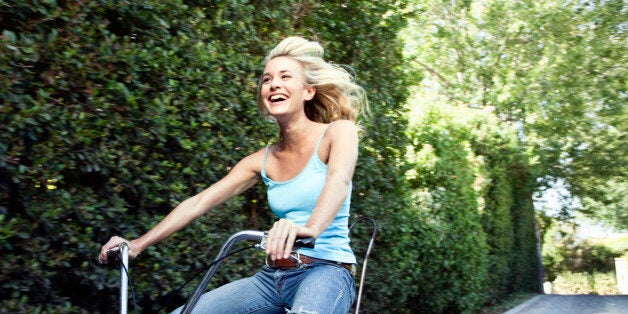 With demanding work schedules, a busy social life and family to support, it can often feel almost impossible to make time for yourself.
But with recent studies showing that a little 'me' time can greatly improve mood and boost creativity, there has never been a better reason to indulge yourself and look after number one.
There's even a social media hashtag championing the idea of doing things alone - #SoloYolo.
The hashtag stemmed from celebrating a single life, but has grown to include posts of people enjoying their own company and treating themselves to nice things - from watching a film to cooking up an indulgent brunch for one.
Poorna Bell, executive editor of HuffPost UK and global lifestyle head, is a strong believer in making time for yourself. Her daily trips to the gym (yes, daily) help clear her head and she makes sure she holidays once a year by herself.
"I think we forget how interconnected we are and how much time is spent working our lives around other people's needs," she says. "Spending time on your own - whether going away for a few days or cooking a slap-up meal - really is invaluable. It helps you focus on the bigger picture, remember what makes you happy and notice all the things that usually pass you by, such as the colour of the sky."
According to College Candy, who reported on the hashtag in June: "#SoloYolo is a way of having fun and experiencing your life without it being contingent on other people. It's like taking yourself out on an awesome date."
Here's a selection of our favourite #SoloYolo posts.