The underwear brand Dear Kate has come under fire after it unveiled a marketing campaign featuring prominent female tech founders as models.
Aimed at young professionals, the range features a number of young female founders or CEOs from the technology industry.
Julie Sygiel, Dear Kate's founder explained to Fortune why she chose not to use models, but young professionals in her campaign.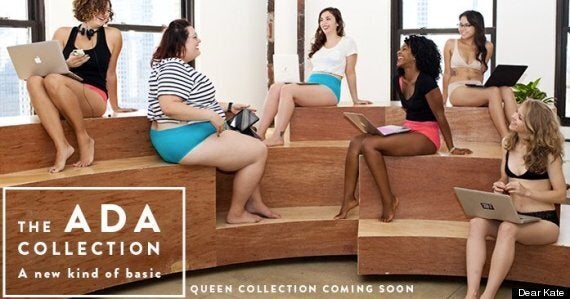 "When I was young and starting the business, I didn't know a lot of women who were starting businesses and that was a challenge for me. It's hard to see yourself succeeding if you don't see people like you doing that."
"The thought behind the campaign was to bring attention to the fact that there are women in tech and they are killing it. We wanted to highlight the fact that they are there because, to some degree, the media doesn't often feature women in tech."
Despite this, many people on Twitter have seen the campaign in a different light with some claiming that the move will just further the sexism that is reportedly plaguing the industry as a whole.
Others however have applauded the young women and the underwear brand.
Time.com ran one of the first pieces covering the campaign and included views from both Dear Kate's founder and also a number of critics including CEO of the startup Glimpse Labs, Elissa Shevinsky believes the shoot is a step in the wrong direction.
"In Silicon Valley, now more than ever, there is a tension between being seen in a romantic or sexual way and in a professional way. Presenting yourself undressed has inherently sexual overtones, and undermines being seen as a serious technologist,"