AC Milan are hoping to sign Chelsea pair Fernando Torres and Marco van Ginkel before the end of the summer transfer window.
The Rossoneri want to bring Torres on a season-long loan following the departure of Mario Balotelli to Liverpool.
Club administrator Adriano Galliani has confirmed Milan has made an official offer to Chelsea for 21-year-old Dutch midfielder Van Ginkel.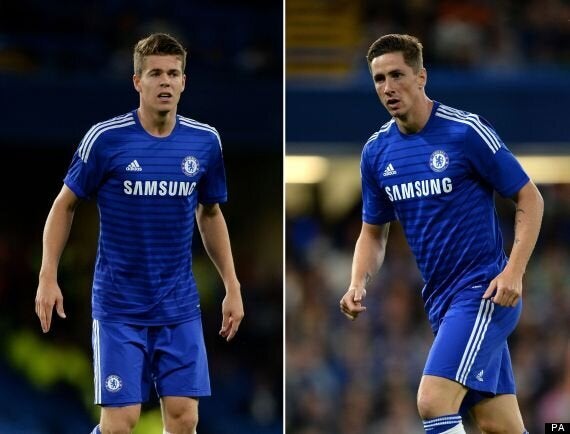 Van Ginkel and Torres are way down the Stamford Br
Galliani told the Milan website: "We are in the last stages of the (transfer) market and we will see if we are able to acquire an important forward. This is our main aim.
"Torres is certainly an important forward and we will see if we can sign him or another player. Van Ginkel? It's possible.
"We have written to Chelsea and are awaiting a response. We are optimistic."
Popular in the Community