Justin Bieber took to Twitter to share his thoughts after his Ferrari was allegedly hit by paparazzi yesterday, comparing the incident to the crash that killed Princess Diana.
The 'Baby' singer slammed on his brakes when he saw a photographer following him in another vehicle, according to TMZ, which then caused the pap to crash into Biebs' sports car.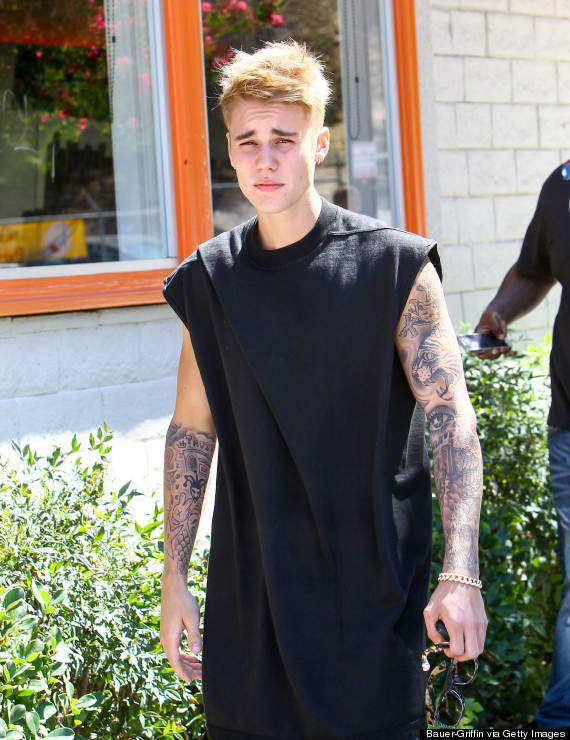 Justin Bieber
A video obtained by TMZ, viewable above, shows Biebs dashing into another vehicle after the alleged incident.
Hours later he took to Twitter, where he made the controversial decision to reference the Princess Of Wales' death.
"There should be laws against what I just experienced. We should have learned from the death of Princess Diana," he wrote, adding:
...I don't have a problem with Paparazzi but when they act recklessly they put us all in danger.

— Justin Bieber (@justinbieber) August 26, 2014
A number of fans and critics have already suggested that Justin's comment was unnecessary, with one writing: "Shut up @justinbieber you complete muppet Diana died, you're just an attention seeking brat living in denial."
"Justin Bieber now comparing himself and his latest car incident to Princess Diana's death... What an Idiot... #Canustopnow," adds another Twitter user.
This isn't the first time Justin has made a controversial comment on a sensitive topic.
Back in 2013, he visited Anne Frank's house in Amsterdam, where he left a comment in the guestbook which read: "Anne was a great girl. Hopefully she would have been a belieber."
Earlier this year, Justin faced further criticism after two racism scandals, when old videos of him using racist terminology surfaced online.
LIKE US ON FACEBOOK | FOLLOW US ON TWITTER