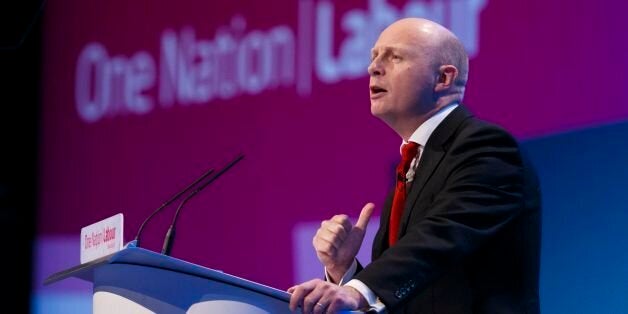 Major reform of the UK's university system could help to build a "richer, fairer country", according to Labour's Liam Byrne.
In a new pamphlet setting out his party's plans for the future of higher education, the shadow universities minister claims that there is now a choice between watching the current system "slowly go bust" or taking a different route.
He suggests that revamping the current system will help to improve Britain's "knowledge economy" and open up new technical and professional jobs to people from all backgrounds.
There should be more partnerships between universities and schools, colleges, local councils, employers, science and research bodies, he writes.
In the document, published by the Social Market Foundation (SMF), Mr Byrne also argues that work is needed to provide clear routes for youngsters who take apprenticeships and other alternative qualifications to A-levels to go on and study for a degree.
"Universities, invented centuries ago, are part of the solution," he says.
"They are no longer remote debating chambers. They are the classrooms of global citizens. They are no longer ivory towers of the medieval landscape. They are the power stations of the knowledge economy."
In the pamphlet, which Mr Byrne says is based on conversations with university and college leaders, academics and students over the last six months in Britain, Europe, India and China, he sets out 10 ideas for debate on higher education.
They include how to continue to improve access to university, whether there should be a "student premium" to encourage youngsters from poorer backgrounds to apply to study for a degree, how to expand degrees that allow students to "earn while you learn" and how to ensure that postgraduate study does not become the new barrier to access.
It also puts forward questions on research, including how to support a growing global network of research that connects universities and researchers.
As the document was published, Mr Byrne said: "The choice in higher education is now clear. Watch the university system slowly go bust and lose its place as a global science leader, or choose a different path.
"To escape this Government's cost-of-living crisis, we've got to build a bigger knowledge economy, home to better-paid jobs and open to anyone with talent, no matter whether they want an academic or a technical path in life.
"It's clear this Government has no interest in leading a new debate, so we're determined to act. Today, we publish the fruits of hundreds of conversations with students, scientists, and university and college leaders to show there's a more ambitious future that's there for the taking.
"Unless we get smarter as a country, we will get poorer. But with big reform of our university system, not big spending, we can build a richer, fairer country."
SMF director Emran Mian said: "In this pamphlet Liam Byrne picks out some of the very best research, innovation and teaching practice in our higher education institutions and suggests how a Labour government will support and expand it. This is a critical part of what Labour describes as 'winning the race to the top'.
"The coalition has already taken steps to create a more active industrial strategy - and use higher education in that effort.
"Byrne's proposals suggest that Labour will go yet further, for example by expanding the role of universities in working with business to bring new products and services to market, as well as adding to the skills of apprentices and bringing them up to degree level."