Who'd have thought something as innocent as a Baked Alaska could divide the nation?
But that's what's happened with the legions of 'Great British Bake Off' fans venting their spleen on Twitter, following last night's most controversial episode EVER, Sue Perkins having her penn'orth, and now the judges weighing in to defend their decision.
REVIEW: GBBO Contestant Storms Off After Unjust Desserts
It all kicked off when contestant Iain Watters, Sue's "russet Gandalf" from Belfast, discovered his ice cream had been taken out of the freezer and wouldn't set in time.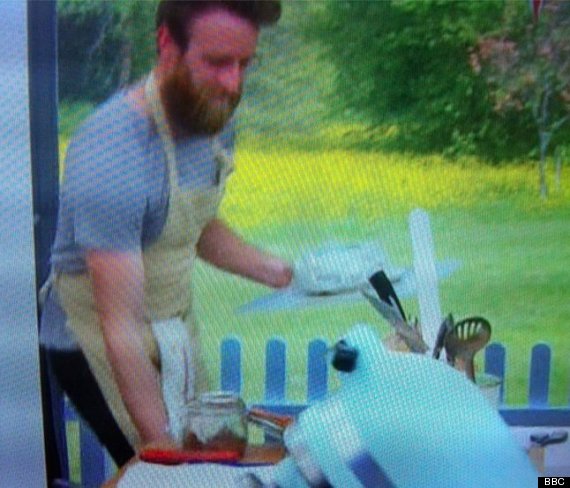 Iain! Oh, what have you done?
Overcome with frustration, he tipped his entire offering into the bin, which meant he had nothing to offer up for the judges, save the bin, and was eliminated from the competition.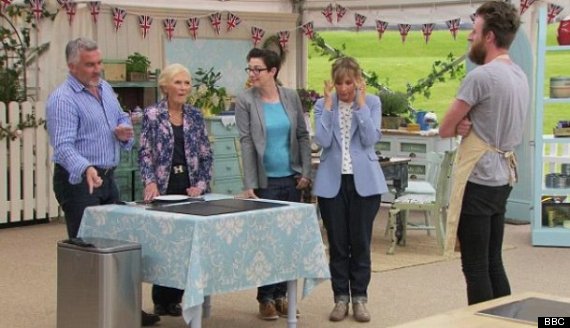 Paul Hollywood said the judges needed something to judge...
And that was that. Except... viewers have taken to social media in their thousands to protest that Iain was the victim of 'sabotage', that Diana should have owned up to her actions, and the judges should have given Iain another chance.
Iain himself proved an absolute gentleman, blaming himself rather than dobbing in Diana.
"It was a very hot day with everyone fighting for space in the freezers, and I didn't feel that I coped with the situation very well.
"I am passionate as a personality and a baker, so I do tend to get frustrated when the bakes don't go well," was all he said.
The morning after the night before, and the dust has hardly settled. Presenter Sue Perkins has waded in, tweeting that "Iain's Alaska was out of the freezer for 40 secs. That's it. No sabotage".
Iain's Alaska was out of the freezer for 40 secs. That's it. No sabotage. 40 secs of normal temp would NOT be enough to reduce it to liquid

— Sue Perkins (@sueperkins) August 27, 2014
And judge Paul Hollywood defended the judges' decision, saying, "At the end of the day Mary and I need something to judge."
At the end of the day Mary & I need something to judge, it's not about melted ice cream but about what's presented to US... #bingate

— Paul Hollywood (@PaulHollywood) August 27, 2014
Mary Berry is not a Twitter user, something Paul Hollywood said today he's thankful for as this fury would upset her, but she made her feelings clear on the show last night, commenting that Iain's refusal to bring anything to the judges' table was "unacceptable".
MORE: Internet Reacts To #Bingate With Series Of Memes Supporting Iain Watters On Twitter
Sue Perkins, meanwhile, has seemingly had enough now, reminding her Twitter followers, "All getting a little inflamed for my liking. Am off. This is a show about CAKES. Please, let's save the ire for real stuff. Peace & out x."
Do you think Iain should have been allowed to stay? Or do you think Diana should have owned up? Share your thoughts below...
Who do you think is destined to be this year's Greatest British Baker? Choose from those below...
LIKE US ON FACEBOOK | FOLLOW US ON TWITTER