Outfield players forced to go in goal have rarely been as heroic as Cosmin Moţi.
The Ludogorets defender was forced to keep goal for a penalty shootout in the Bulgarian side's Champions League group stage qualifier with Steaua Bucharest and made two saves.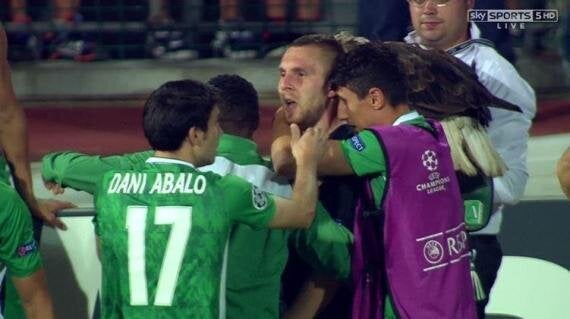 After Ludogorets substitute Wanderson scored a wonderful volley in the 90th minute to send the game to extra-time, 1-1 on aggregate, centre-half Moţi was forced into goal for the shoot-out following the 119th minute dismissal of Vladislav Stoyanov.
Moţi, who spent seven years playing for Dinamo Bucharest, scored the first penalty for his side and then made saves to deny Paul Pirvulescu and Cornel Rapa as Ludogorets won the shoot-out 6-5 to spark wild scenes.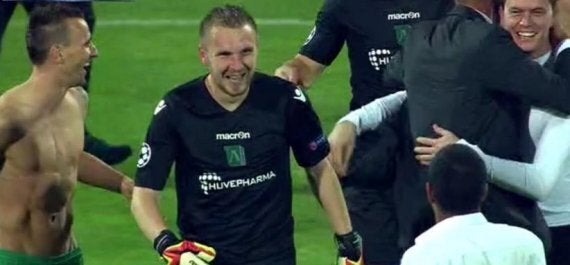 He admitted he had never kept goal before.
"This is incredible, a dream. I have no words to describe the feeling," Moţi said. "It was crazy. In one moment you are so close, then so far and then you win it. This is the greatest match of my life and I will never forget it."