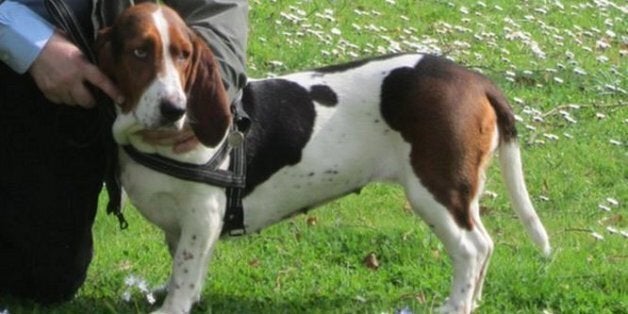 A master at Cambridge University is allowed to keep his banned pet dog in his accommodation after convincing officials it is in fact a "very large cat".
The master of Selwyn College of Cambridge University, Roger Mosey, is allowed to house his Bassett hound YoYo, despite dogs not being allowed to stay at the college.
However, following the example of former Professor Owen Chadwick who kept dogs in accommodation during the mid-1900s, Mosey managed to get the council to approve his rescue dog - as cats are allowed in the housing.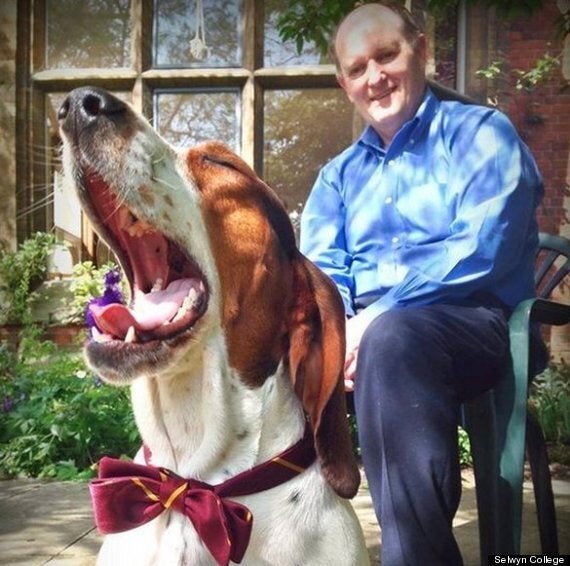 According to the BBC, Mosey said officials "tongue-in-cheek agreed YoYo could stay as a large cat", resulting in the decision written in the council's minutes: "College Animal - Noting precedent under the mastership of Professor Chadwick, Council approved the Master's request to adopt a Very Large Cat in the Master's Lodge."
Mosey added when he is seen in public with Yoyo, people now call out "hey, I love your big cat!".
Mosey began the position of master of Selwyn in October, after having worked as BBC's director of the London 2012 Olympic Games. Since the decision was made, YoYo has appeared in publicity for various college materials.
Mosey told Cambridge News that Yoyo "sits out on the step at graduation, and is very much part of the college now."
He added: "YoYo loves it at Selwyn and she is very popular with the students, who call her the college dog, which I am very happy with."
Whether Bassett hound or large cat, Yoyo seems to have made quite the pawsitive impression on Mr. Mosey and those at Selwyn College.
Related