People have been rushing to dig up a beach in Folkstone, Kent, after an artist buried £10,000 worth of gold bars beneath the sand.
Berlin-based artist Michael Sailstorfer has hidden 30 bars of 24-carat gold on the Outer Harbour beach in Folkestone, as part of the town's triennial art festival.
Day two of the unlikely gold rush has just kicked off, with locals grabbing their spades and wellington boots and heading to the beach in the hopes of digging up one of the bars. They can keep any of the precious metal they find.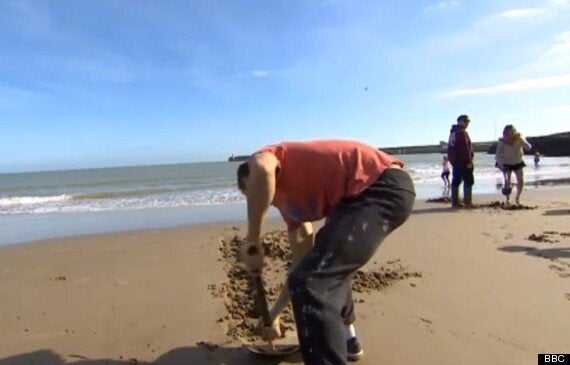 Diggers hunt for the treasure which is worth £10,000
Four out of the 30 pieces have reportedly been found.
Local businesses tweeted that they would be joining the gold rush after work today. Estate agent Richmond Wight posted on Twitter: "We know what we'll be doing this weekend! Bring us our spades!"
One commentator joked that the stunt was not art but "expensive fly tipping".
Diggers have been encouraged to search the beach after low tide, from 4pm.
Sailstorfer's unusual art project, "Folkstone Digs" follows a similar stunt in 2009 when he buried bars in grassy land near Cologne in Germany.
Yoko Ono is taking part in Folkstone's triennial, which happens every three years and has included work by artists including Tracey Emin and Martin Creed. This year's festival starts runs from August 30 to November 2.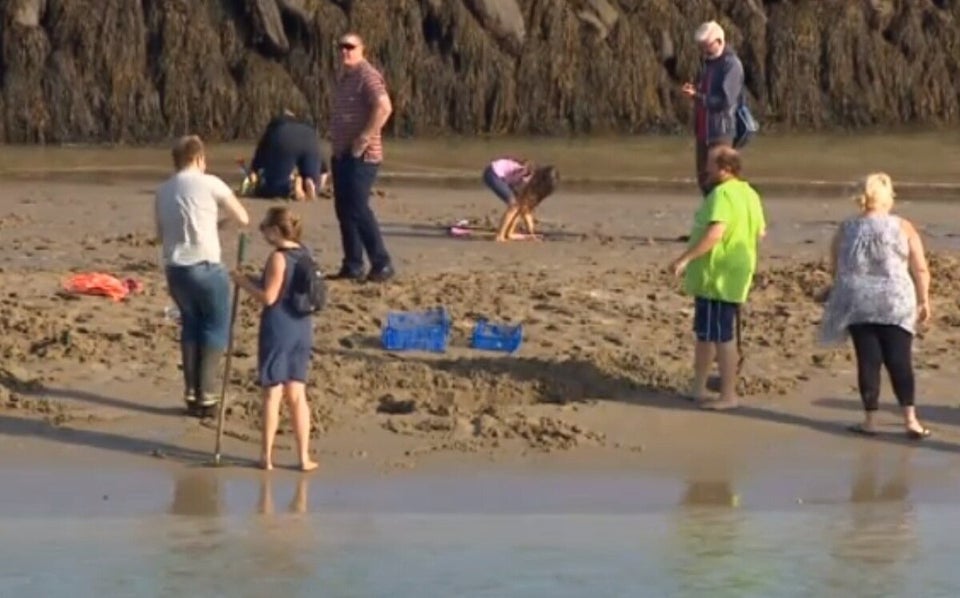 Gold diggers on Folkstone beach