Police and immigration officials swooped on London's homeless hotspots this morning in a clamp down on rough sleepers and beggars.
Officers descended on popular sleeping points, including Marble Arch, at around 4am this morning in a joint operation with the UK Border Agency to target those in the country illegally.
Dubbed Operation Encompass, the officers and border officials "processed" 37 people and made scores more leave, as these pictures show.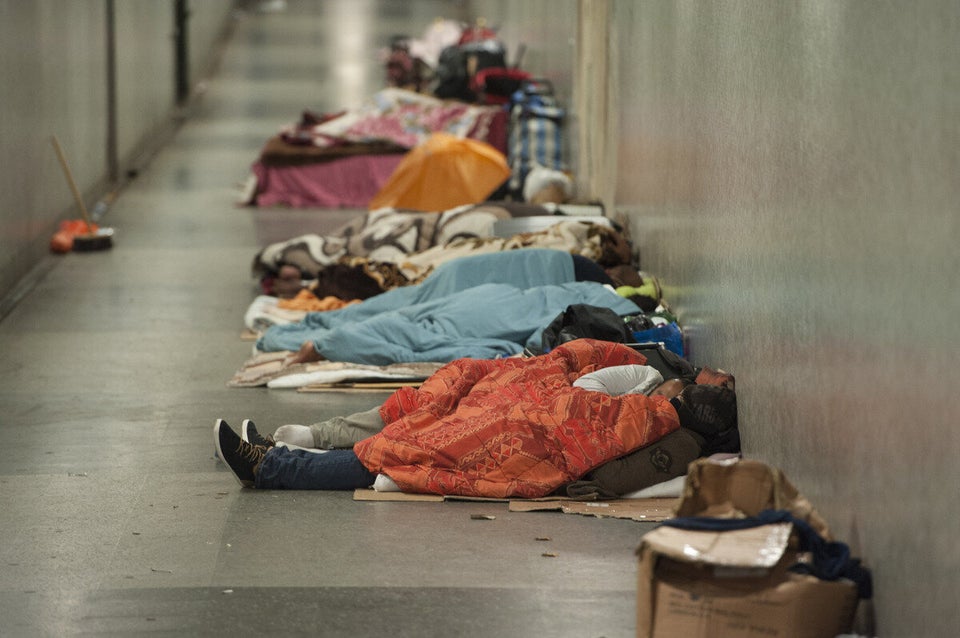 Homeless Eastern Europeans
Of the 37, there were 35 who were given "cease and desist" notices, one will be removed from the country and another agreed to return to Romania.
The operation was also intended to enforce new EU regulations, which state anyone who abuses the right of free movement between EU countries can be removed from the UK and banned from returning for 12 months.
Commander Alison Newcomb, the police officer who led the operation, said: ""Officers work with immigration partners to utilise legislation launched in January regarding removal from the UK, where the grounds exist. They also make referrals to outreach projects in order to help vulnerable individuals break the cycle they find themselves in when sleeping rough, while taking affirmative action against persistent offenders who break the law or cause intimidation to passing members of public.
"Begging will not be tolerated in the City of Westminster or any other London borough. Wherever possible people begging will be arrested and ASBOs sought where appropriate."
Related