A British human rights campaigner is facing seven years in prison and a $10 million fine for uncovering appalling "modern slavery" conditions in a Thai pineapple factory.
Andy Hall goes on trial Tuesday despite over 100 organisations and over 300,000 people signing petitions calling for his charges to be dropped. Human Rights Watch and Britain's Trade Union Congress are among the groups demanding that the "bogus" charges be dropped.
Natural Fruit, Thailand's biggest producer of canned pineapples, has brought six criminal and civil charges against Hall, after he co-authored a report that claimed workers in one of its factories had their passports seized, were forced work in sweltering conditions that made workers faint, suffered violence as well as other abuses. Hall's report also alleged cases of child labour, illegal low pay and workers not receiving sick days.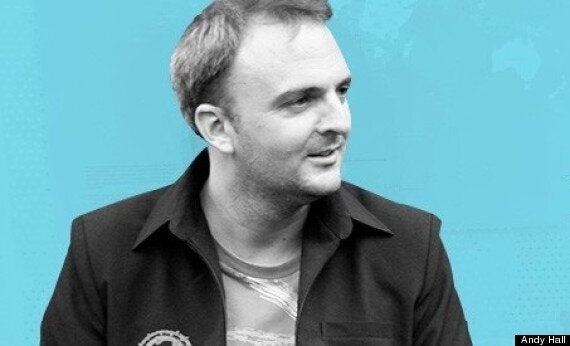 Andy Hall: faces prison in Thailand
Hall's investigation into Natural Fruits was part of a report called "Cheap has a high price" for Finnish NGO Finnwatch, which was published in January 2013.
He and his fellow researchers gathered 12 worker testimonies from the factory in Prachuap Khiri Khan in southern Thailand, which produced pineapple concentrate for Finnish supermarkets.
Hall has two PhDs and is regarded as a migration expert. He has worked for over a decade researching and promoting the rights of migrant workers.
At the Natural Fruit factory Hall investigated, the majority of the 800 workers were migrants from Myanmar, also known as Burma, who had come to the country with the help of smugglers. The workers, according to the report, were then "completely dependent on the factory and its illegal collaboration with the local police."
The factory confiscated passports and work permits, it alleged, and refused to return them unless a substantial deposit was paid when workers travelled away from the factory.
All of the interviewed workers were paid less than the local minimum wage. They had no written contracts and no right to annual leave, the report said.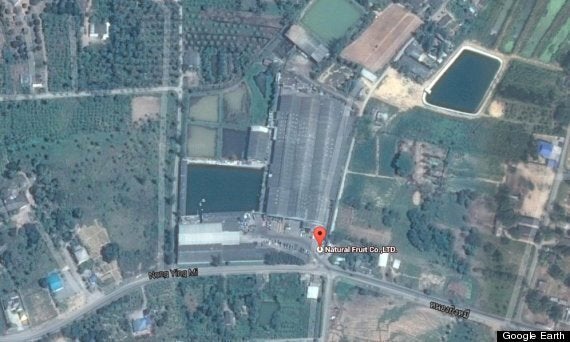 A satellite view of the factory
Workers claimed that they worked between five and ten hours of 'compulsory' overtime every day, adding it wasn't unusual for overtired workers to cry, faint or fall asleep in the middle of their work. Ill workers were unable to leave during overtime hours without a signed note from their boss, or they faced losing an entire day's pay, the researchers found.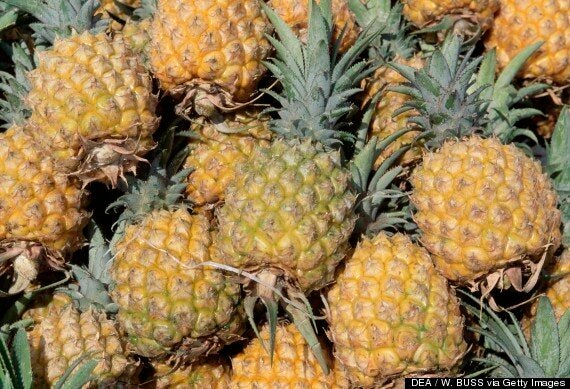 Thailand is the world's largest producer of pineapples
Migrant workers were hit by guards and their superiors, the interviewed workers said, and were fined if they spent more than 10 minutes in the toilet. Even though the temperature in the factory was very high, staff said there was no air conditioning, only two water fountains for around 800 workers and not enough cold water for everyone to drink.
One worker died from an electric shock and their family was given less than a tenth of the legal compensation owed to them, the report said. Another lost a finger and was given no compensation.
Natural Fruit is accusing Hall of trying to damage the reputation of the pineapple industry in Thailand, which is one of the world's largest producers of the fruit.
Virat Piyapornpaiboon, the owner of Natural Fruit, rejected the allegations outside the court on Tuesday, saying to AFP: "The report caused damage to me and my company. Any accusations were not true... If true, why are there so many workers who want to work at my factory?"
He told The Associated Press before the trial began that he was saddened by the allegations, which he has denied several times.
In 2011, Thailand exported half a million tons of canned pineapple which was worth more than $600 million (£400 million), according to food producer ASA Bangkok. The EU, including British supermarkets, were a major market for Natural Fruit.
The charges against him are three criminal defamation charges, one civil defamation action and two criminal charges under the Computer Crimes Act, according to Human Rights Watch.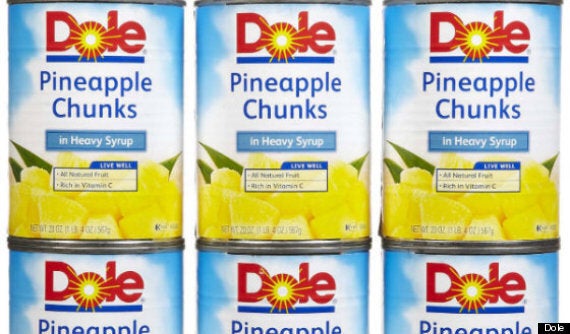 Protesters are calling on another fruit producer, Dole, to use its influence to help Hall
Human Rights Watch which has called on the the Thai Pineapple Industry Association (TPIA) to urge Natural Fruit to drop the charges against Hall. Natural Fruit is a member of the association and its chief executive Wirat Piyapornpaiboon is its president.
Human Rights Watch said Natural Fruit's "apparent effort to silence human rights defenders tarnishes the reputation of the TPIA and the entire Thai pineapple export industry."
The UK's Trade Union Congress, which represents 54 unions in this country, wrote to the TPIA voicing its "deep concern" about the charges, and imploring the association to pressure Natural Fruit drop the legal action.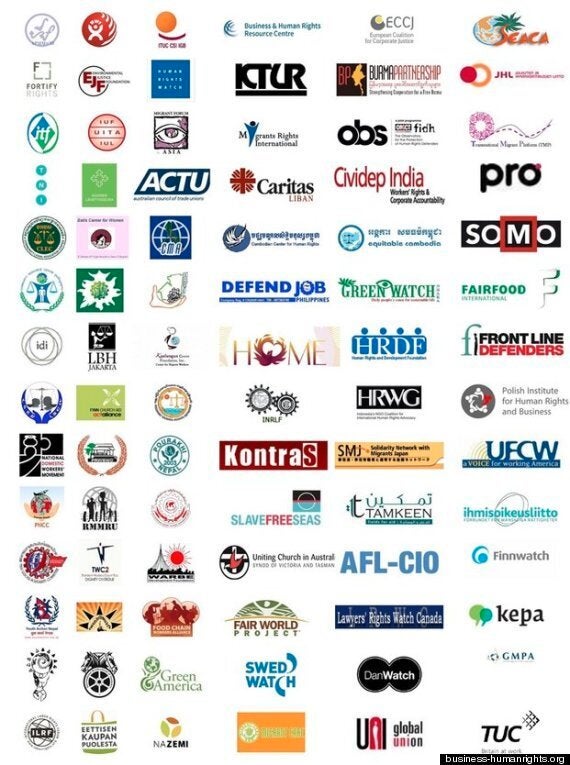 Organisations which support Hall, according to the Business and Human Rights Resource Centre
But in response, the TPIA said that the case was a private matter for Natural Fruit, and threatened further action against Hall, saying it agreed that he was maliciously motivated to damage the Thai pineapple industry.
In response, Hall wrote in an open letter last week: "I am simply an individual who is a migrant rights defender with a positive intention to defend those workers who have been treated unjustly... For over a decade, I have worked hard to promote and defend the rights of migrant workers.
"Despite having received a first class honours degree in law and studied a PhD in Australia and the UK, I worked without significant remuneration or support and with personal dedication to build up a respected and successful migrant rights programme in Thailand. I work with the intention only of promoting rights of migrants."
He also claims that "a number of unlawful situations were found to exist inside Natural Fruit Company premises, supporting Finnwatch's report findings' and that many other journalists have also documented rights violations at Natural Fruit.
The Finnish ambassador to Thailand and a representative from the UK embassy in the country will attend Hall's trial on Tuesday.
Hall's report concluded the findings were "alarming and must be addressed without delay". His supporters claim that rather than doing this, Natural Fruit filed charges against him.
Hall's passport has been confiscated, according to his supporters, and he was not allowed to leave the country while he awaited trial.